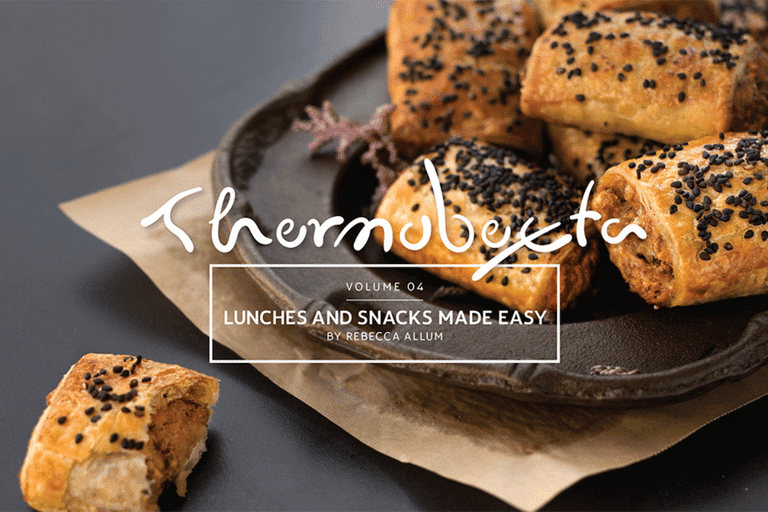 It is with great excitement I announce that pre-sale for my fourth cookbook is officially open! Lunches and Snacks Made Easy is a collection of 30 amazing recipes perfect for all ages. A great selection of Thermomix lunches and snacks to choose from, you won't know where to start!
From adults going off to work or being at home, to kids going off to school or for after school, or for out and about on the weekends. We've got you all covered!
I've included a handy freezer guide in this book. This makes it easier than ever to be organised with day to day food. You could cook something to send in the kids lunchboxes one day and freeze the leftovers. Or perhaps have a cooking afternoon every now and then where you cook up a bunch of the recipes with the sole purpose of freezing. Having ready-to-grab healthy delicious food makes mornings easier! It doesn't take much effort and you will be thanking yourself.
The recipes are delicious and nutritious and very allergy friendly, with lots of variations to cater for people that need to avoid gluten, dairy, eggs and nuts, as well as vegetarians and vegans.
Some of My Favourite Thermomix Lunches and Snacks From the Book
It's hard to choose, but a few of my favourite recipes from the book would be:
Vegetarian Sausage Rolls
Pizza Rice Cakes
Okonomiyaki
Date Scones
Apple Cinnamon Doughnut Muffins
Chocolate Granola
That's to name just a few! It really is a great collection of Thermomix lunches and snacks that's sure to become another well-used Thermobexta book.
There has been a lot of excitement in my Facebook group about this book! I really hope you and your family love it as much as you have my previous books!
Thank you so much for your ongoing support, I am so grateful.
Happy mixing, Bexta's!
Bec xx
You can check out the book here!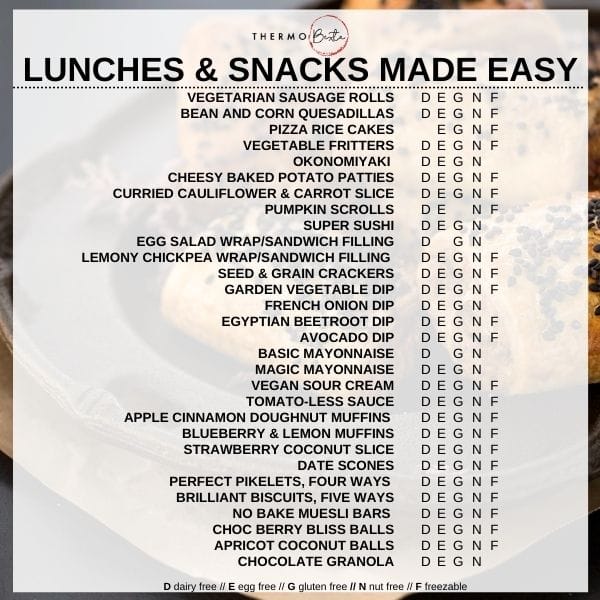 You might also be interested in these recipes...