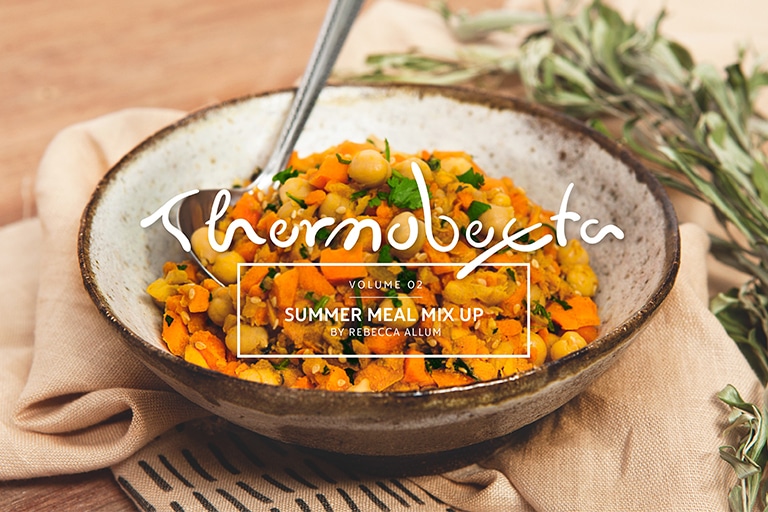 I am really excited to announce that Volume 2 of the Thermobexta cookbook series, Summer Meal Mix Up is now available! It's Thermomix salads and summer food made easy!
This book contains 26 Thermomix recipes for mouthwatering mains and scrumptious salads, perfect for the warmer months and beyond. These Thermomix recipes are healthy, easy to follow and suit everyday dinners, weekend or work lunches, as well as being impressive offerings at social gatherings. Just perfect for barbies!
The Ideal Collection of Thermomix Salads and Light Bites
This will be your go-to summer recipe companion! You'll find the following recipes in the book:
Greek rice salad
Warm pesto potato salad
Broccoli salad
Rainbow chop chop
Maple-roasted pumpkin with walnut dukkah
Fragrant carrot salad
Green Goddess salad
Antipasto pasta salad
Beetroot and lentil salad
Summer couscous salad
Sweet potato and black bean burritos
Cheesy stuffed vegetables
Carrot fritters with hummus
Spinach and lemon arancini
Basic shortcrust pastry
Roasted broccoli and feta quiche
Rustic creamy mushroom tart
Bexta's Mexi mix
Best ever potato wedges
Savoury crumb
Sweet chilli jam
Chilli miso marinade
Oriental marinade
Balsamic rosemary marinade
Mexican marinade
Honey mustard marinade
About the Recipes
Fresh, vibrant Thermomix salads and the perfect selection of 'mains' to accompany them! The recipes are full of flavour and use easy to access ingredients. Plenty of fresh vegetables and herbs.
The recipes cater for a wide range of dietary needs, being the following things either naturally, or by following a thoroughly tested, accurate and delicious variation.
All recipes are:
Gluten Free
Vegetarian
Most recipes are also:
Dairy Free
Egg Free
Nut Free
Vegan
You actually CAN make friends with salad!
Summer Meal Mix Up comes as a hard copy + eBook package and at just $25.95 (+post) it represents awesome value for money.
I hope you guys really love this book and I thank you for your support.
Bec xx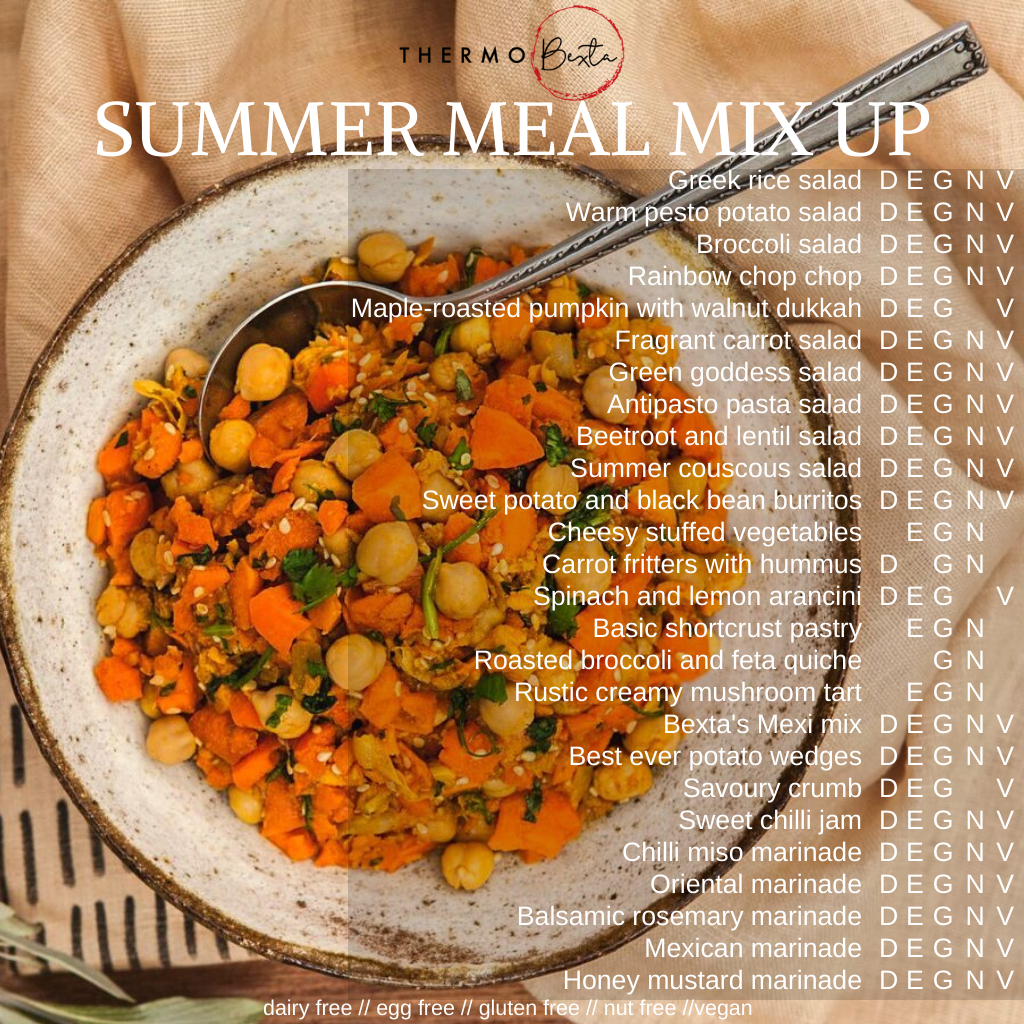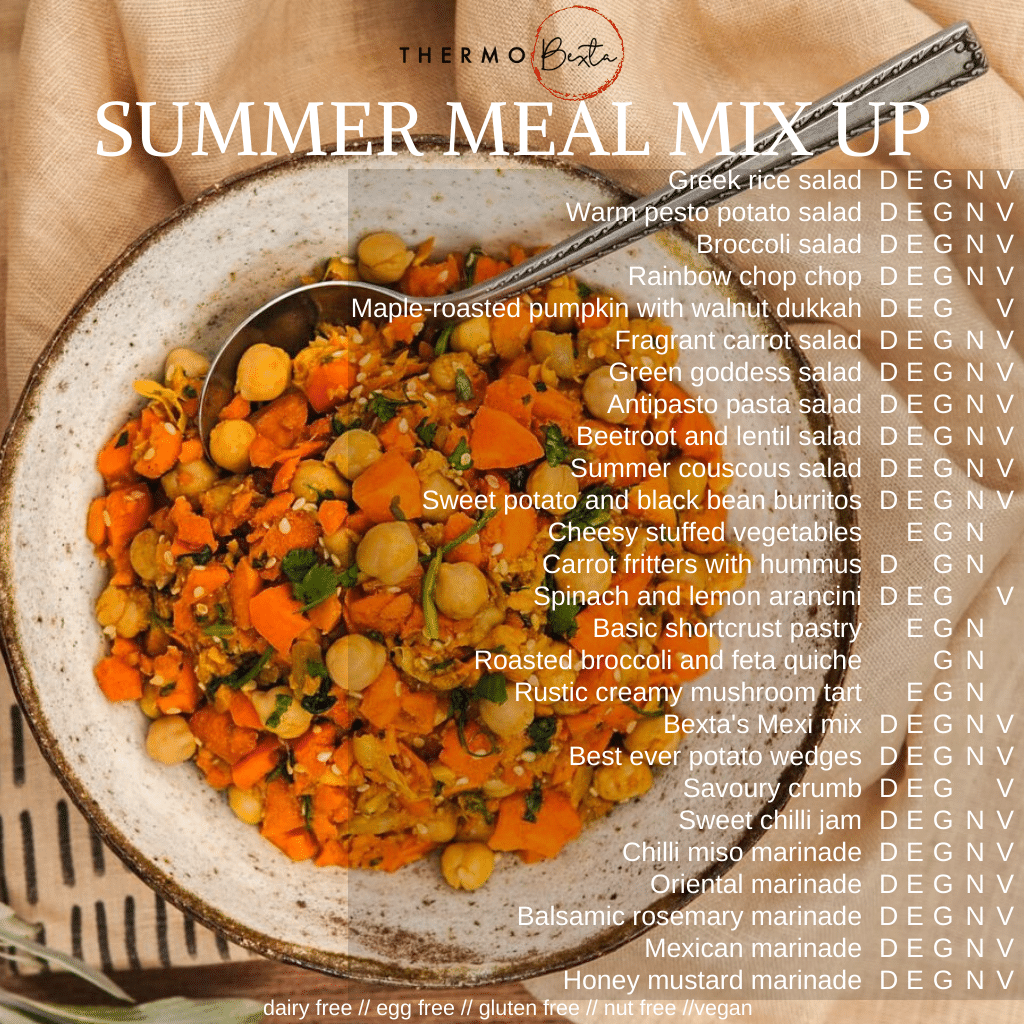 You might also be interested in these recipes...