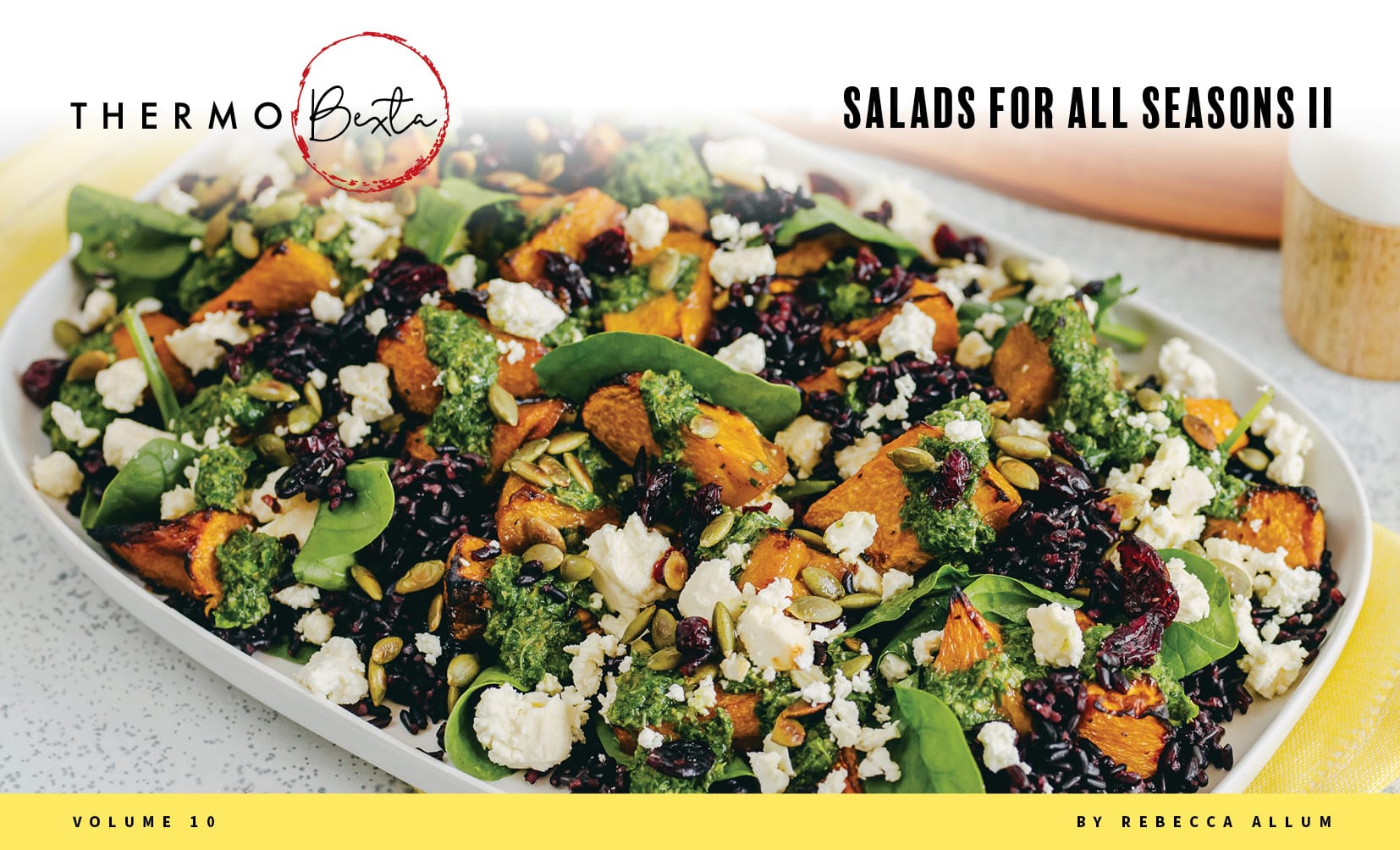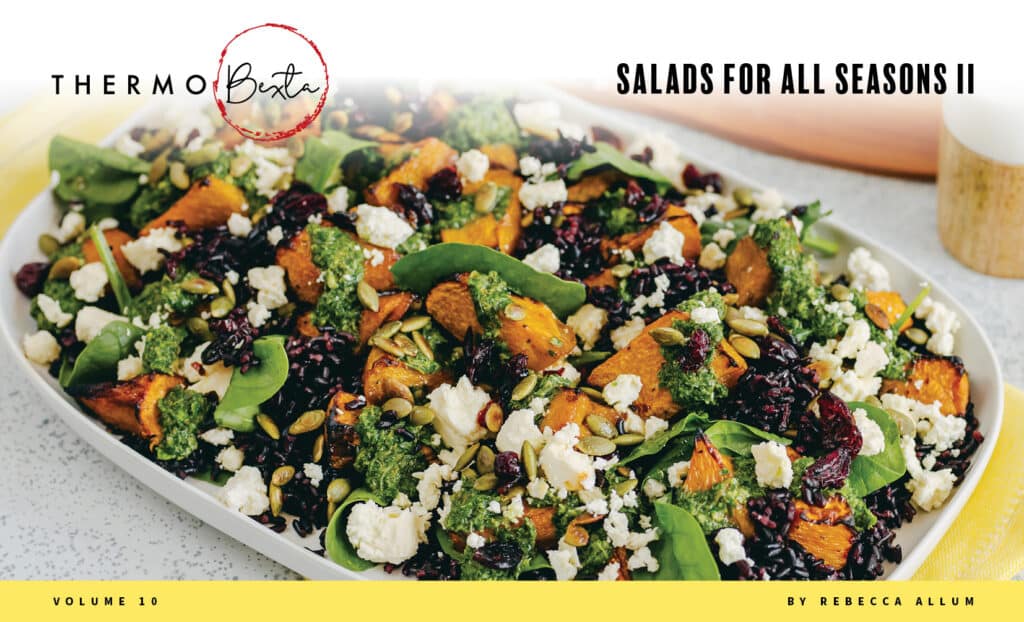 Tonight marks the very exciting release of my 10th cookbook – Salads For All Seasons II. This brand new cookbook is an epic collection of fresh, vibrant, versatile new salads (plus a few impressive breads!) for the Thermomix.
You can purchase the book here.
You're sure to find inspiration here for upping your salads game! From salads made in the Thermomix in just a few minutes, to those taking a little more time – all are sure to make salads the star on your plates! They are:
Fresh and vibrant
Impressive for sharing when entertaining, yet simple enough to make on the busiest of days for lunch or dinner
Easy to make, using regular ingredients
Suitable for a wide variety of dietary needs
Super tasty!
I just LOVE interesting salads and I had so much fun creating these recipes. I do hope that you, your friends and family really love them and that you come back to them time and time again
Here's a list of the recipes you'll find in Salads For All Seasons II:
HONEY MUSTARD SMASHED POTATO SALAD
ULTIMATE BROWN RICE SALAD
PANZANELLA SALAD
SPINACH & SUN-DRIED TOMATO PASTA SALAD
PROTEIN PACKED QUINOA SALAD
JAPANESE SOBA NOODLE SALAD
SPICED RISONI SALAD
PESTO PEARL COUSCOUS SALAD
PUMPKIN & BLACK RICE SALAD
CREAMY SWEET POTATO SALAD
MEXICAN CORN SALAD
CHOPPED DETOX SALAD
BRILLIANT BROCCOLI SALAD
LENTIL & HALLOUMI SALAD
BALSAMIC GREENS WITH MAPLE PECANS
MIDDLE EASTERN CAULIFLOWER SALAD
SLAW, TWO WAYS
COOL AS A CUCUMBER SALAD
BEETROOT & DILL SALAD
FETTA SWIRL BREAD
OH MY GARLIC BREAD
BAKED BRIE 'N' BUNS
TURKISH BREAD
COOKED MAYONNAISE
MAGIC MAYONNAISE
DUKKAH
I hope that list makes you hungry! It's guaranteed you that with the variety of recipes you'll find it the book, there truly is something in it for everyone – even the fussiest of eaters!
I absolutely love seeing photos and hearing what you think of my recipes. Please post about them on Facebook and Instagram (#thermobexta)
Thank you so much for your support of what I do.
Love Bec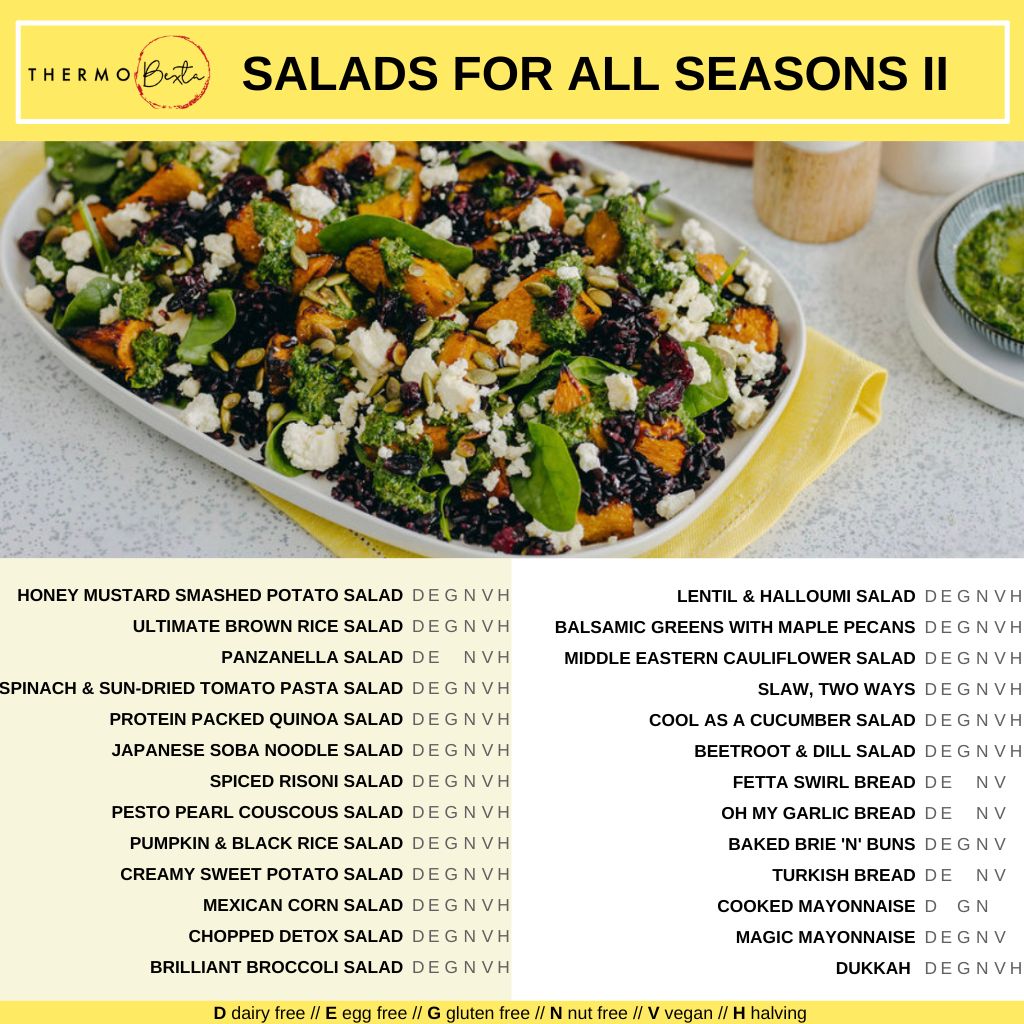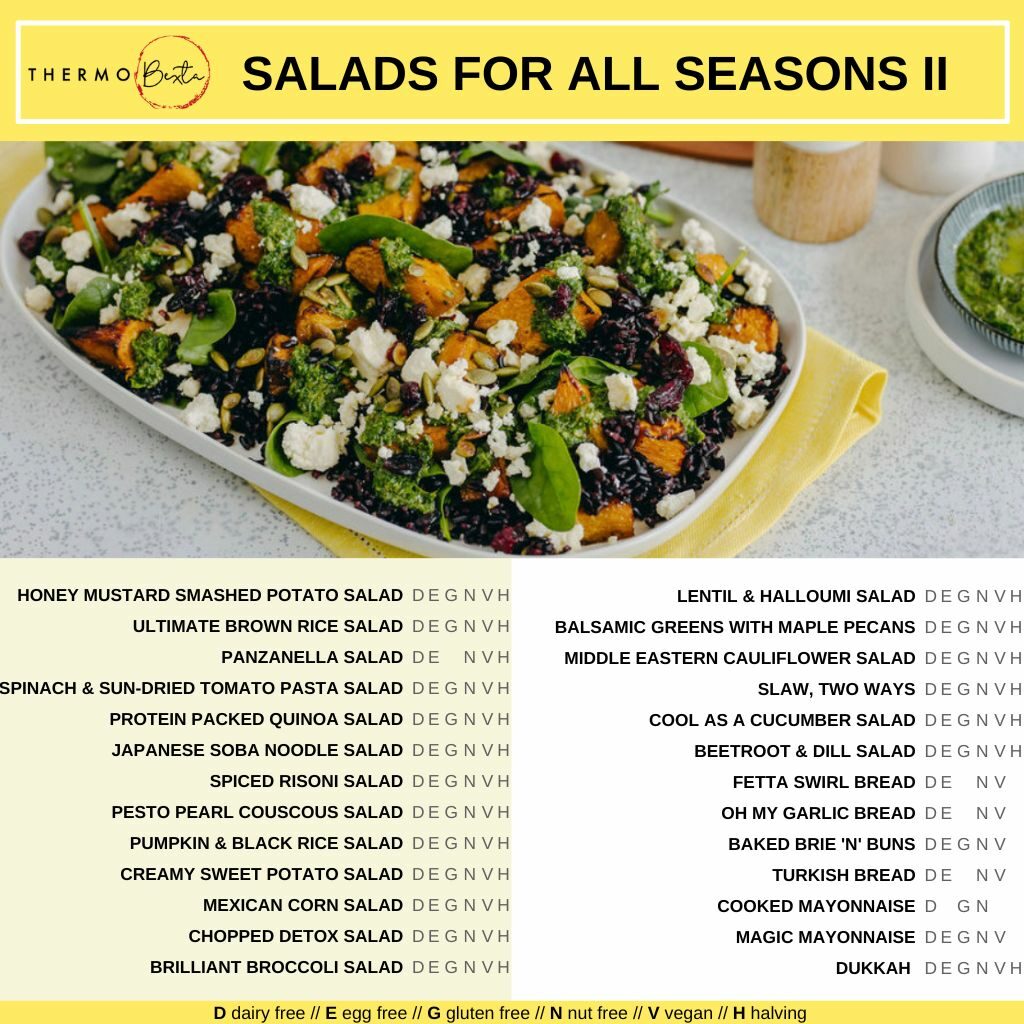 You might also be interested in these recipes...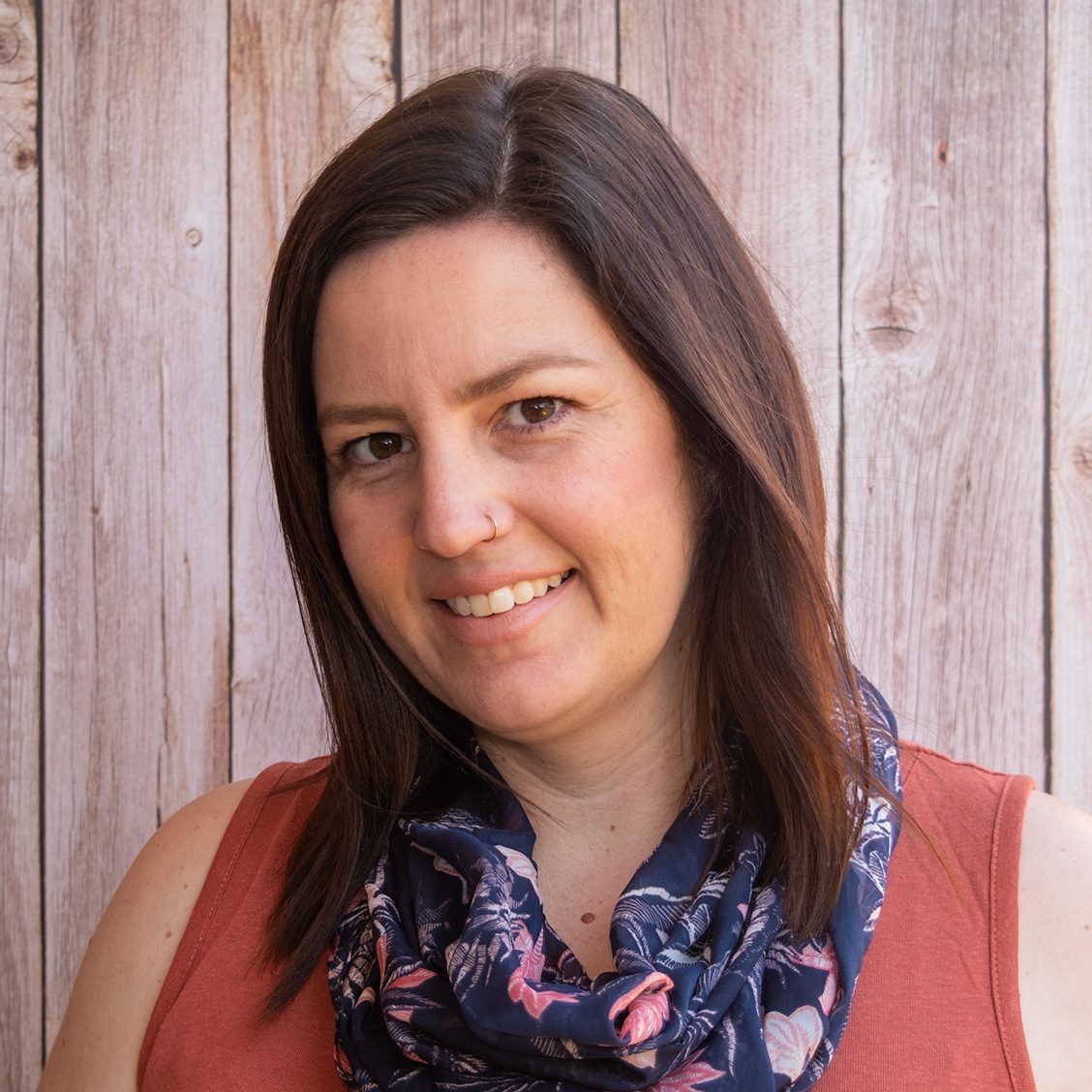 Hi, I'm Bec
I specialise in great tasting vegetarian Thermomix recipes and cater for a wide range of dietary needs. I love sharing here and in my cookbooks my healthy, delicious recipes (of course the odd treat too!) Whether you're looking to ignite your thermo mojo, or just after some new, really tasty family friendly recipes, there really is something here for everyone