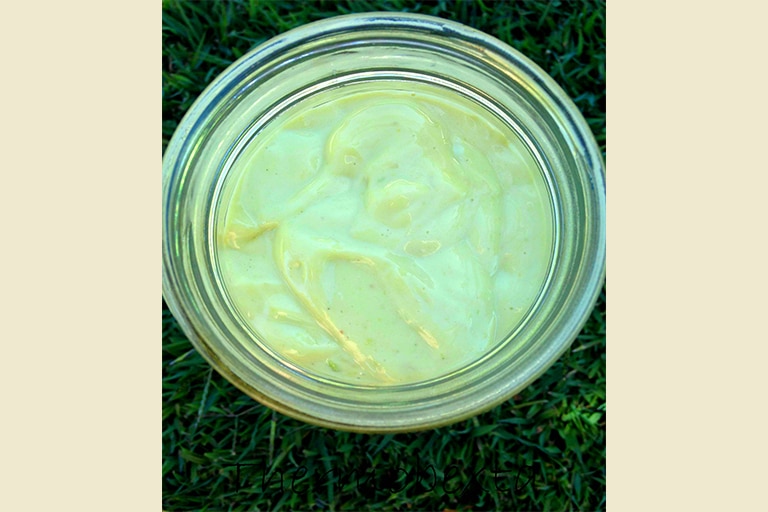 This is a simple mayonnaise that has such a creamy texture. Due to the avocado, the colour does change slightly after a while but not too badly. Best consumed within 1-2 weeks.
250g macadamia oil
1/2 clove garlic
1/2 large avocado
1 egg
10g apple cider vinegar
1 tsp dijon mustard
1 tsp raw honey
3/4 tsp herbamare
1. Place all ingredients, except oil, in mixer bowl. Process for 1 minute/speed 3/MC on.
2. Set butterfly in place on blades. Set timer to 2.5 minutes. Turn dial to speed 4 and spend the entire 2.5 minutes slowly pouring the oil onto the MC. It will run down the sides of the MC and into the bowl.  If you do this step too fast, your mayonnaise will split. I have never had a batch of mayonnaise split pouring it in over this amount of time.
3. Transfer to a sterilised jar, consume within 1-2 weeks.
You might also be interested in these recipes...