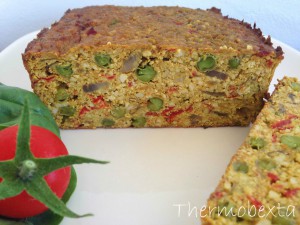 I was surprised at how good this turned out and reading the recipe, you may think it sounds a bit strange, but I urge you to give it a go, it's really really good.  I think it would probably be quite good as a filling for sausage rolls too.
2 tbs garam masala (ensure the brand you use doesn't list pepper as one of the first few ingredients or it will be too overpowering)
15 dried curry leaves
90g cashew pieces
150g onion, quartered
120g red capsicum, roughly chopped
2 garlic cloves
10g extra virgin olive oil
150g mushrooms, sliced
250g firm tofu, cubed
4 eggs
1 tsp salt
1 tsp ground turmeric
1 tbs nutritional yeast
90g frozen peas
1. Preheat oven to 180°C.  Line a loaf tin with baking paper.
2. Place the garam masala and curry leaves in mixer bowl. Cook for 2 minutes/steaming temperature/speed 1/MC off.
3. Add cashews. Blitz for 12 seconds/speed 8/MC on. Remove mixture from bowl, set aside.
4. Into mixer bowl, place onion, capsicum, garlic and oil. Chop for 4 seconds/speed 4/MC on then cook for 5 minutes/steaming temperature/speed 1/MC on.
5. Add mushrooms and cook for 5 minutes/steaming temperature/speed 1/MC on. Remove from bowl.
6. Place tofu, eggs, salt, turmeric, nutritional yeast and the cashew/garam masala mix. Chop for 5 seconds/speed 4/MC on.
7. Add the vegetables back into the bowl, along with the frozen peas. Combine for 15 seconds/reverse/speed 3/MC on.
8. Pour into the prepared loaf tin and bake for 35 minutes.
You might also be interested in these recipes...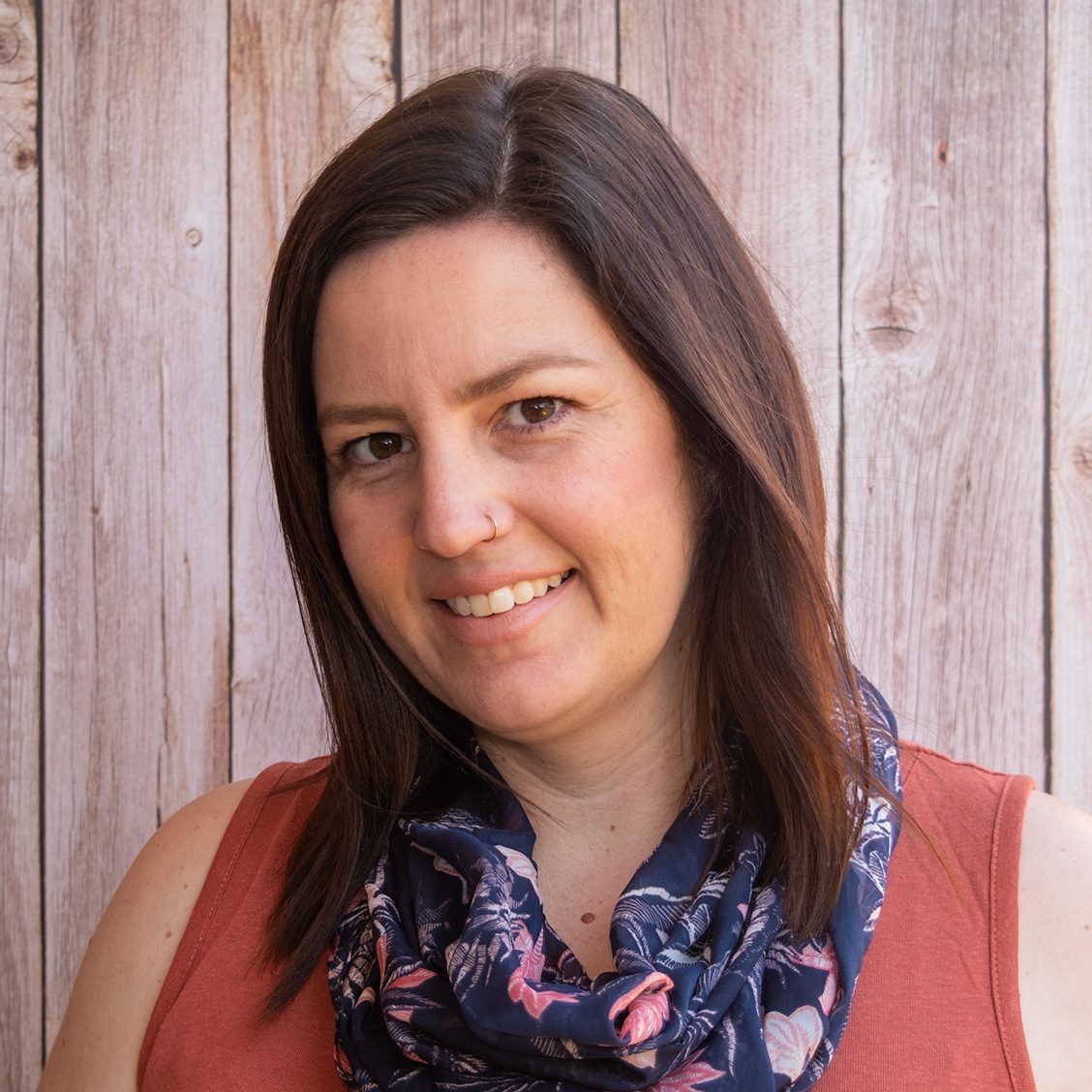 Hi, I'm Bec
I specialise in great tasting vegetarian Thermomix recipes and cater for a wide range of dietary needs. I love sharing here and in my cookbooks my healthy, delicious recipes (of course the odd treat too!) Whether you're looking to ignite your thermo mojo, or just after some new, really tasty family friendly recipes, there really is something here for everyone