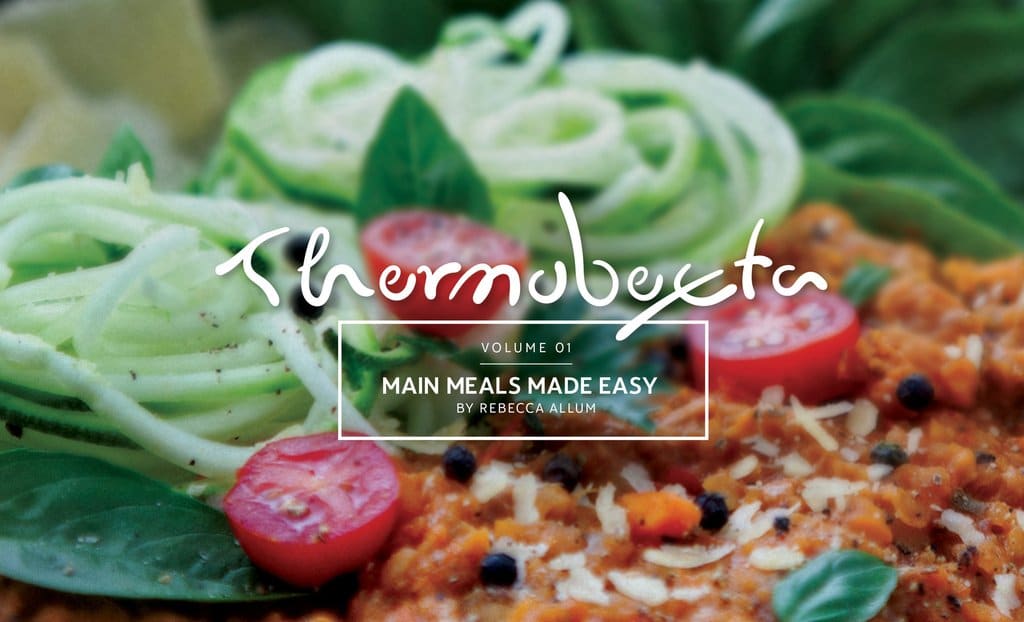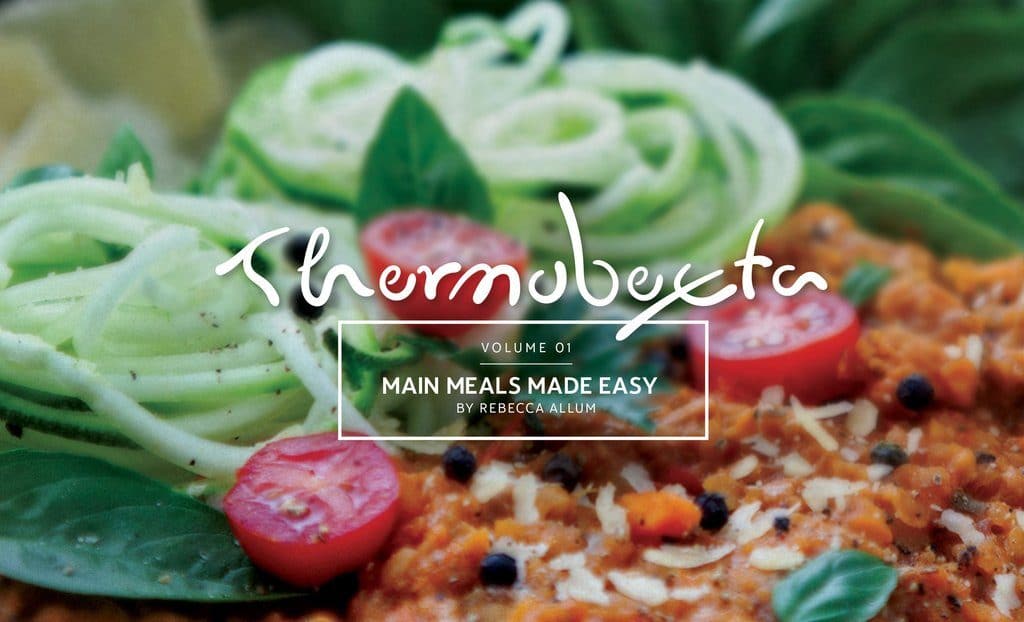 Main Meals Made Easy is a collection of 22 mouth-watering recipes for the thermal cooker, using healthy, real food ingredients. Comprising of mainly Thermomix main meals, with a few staple recipes that are used within the dinners as well.
The Recipes: Thermomix Main Meals and Staples
In this unique concept, all recipes in the book are vegetarian and the vast majority also contain clear, easy to follow instructions on how to make them with meat, for those that prefer.
There are 18 Thermomix main meals and 4 staples.
Catering for a wide range of dietary needs, most recipes are (or have options on how to make them):
Dairy Free
Egg Free
Gluten Free
Nut Free
Vegan dairy
Thermomix Main Meals Made Easy!
These are the recipes that you'll find in the book:
Chilli Bean Potatoes
Moroccan Chickpea and Olive Hotpot with Cauliflower Rice
BBQ Tofu with Gingered Rice and Greens
Lemon and Coconut Dahl
Falafel Salad with Lemony Tahini Dressing
Lentil Bolognese with Zoodles
Laksa
Vegetable Lasagne
Zucchini Slice with Speedy Salsa
Warm Quinoa Pesto Salad
Creamy Tomato and Basil Pasta
Oriental Veggie Noodle Bowls
Roasted Vegetable and Feta Barley Risotto
Cheesy Quinoa Burgers
Mushroom Stroganoff with Whipped Sweet Potato Mash
Gado-Gado
Creamy Curried Caulisotto
Spelt Pizza Bases
Pizza Pasta Sauce
Odds-and-Ends Vegetable Stock Paste Concentrate
Tomato Paste Concentrate
Tomato Sauce
Speedy Salsa
Please…
I ask you to please not share your digital copy of the book with other people. If you have friends or family that are interested in the book, please direct them to my online store.
Not only is sharing your purchased copy a breach of copyright, it has taken a great deal of time, love and commitment (and not to mention money) for me to write and self publish this book and as a student and mum, it is my sole form of income.
Thank you for your support! I hope you love the book as much as my family and I do!
Happy mixing, Bexta's!
Love Bec xx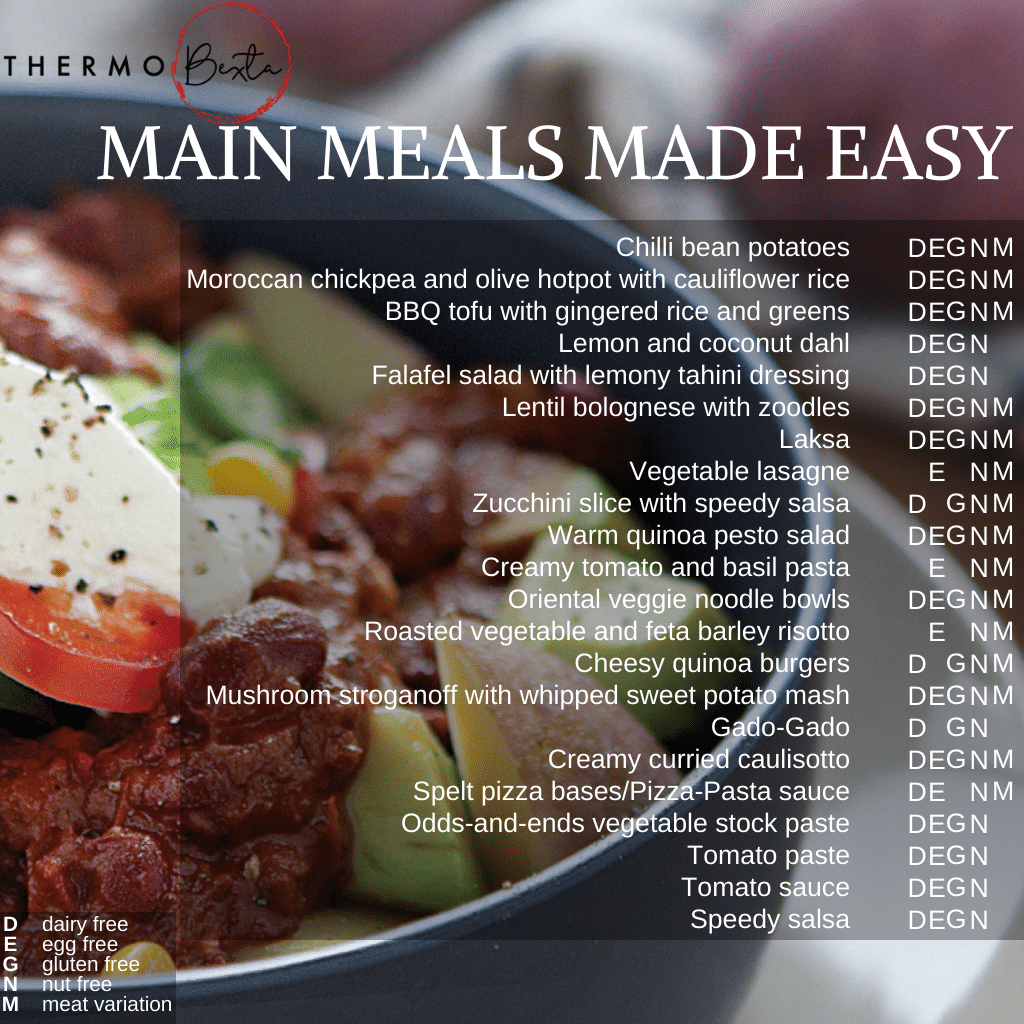 You might also be interested in these recipes...