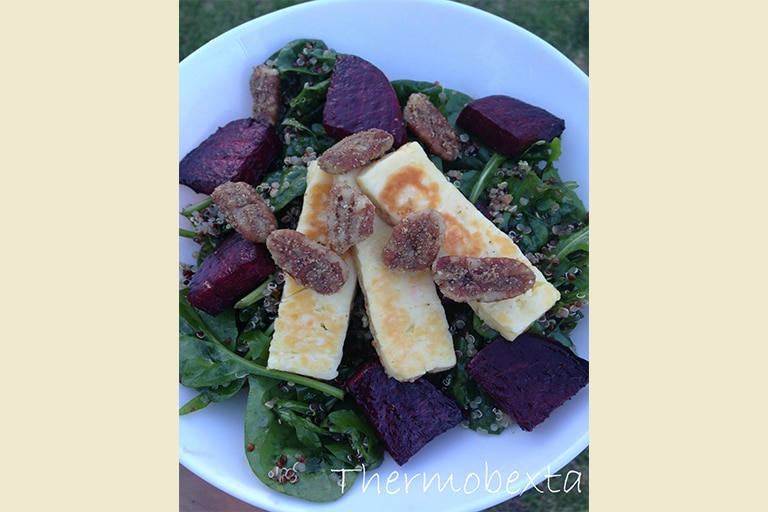 400g beetroot, peeled, quartered and sliced into 1cm thick pieces
1-2 tbs macadamia oil (or olive oil)
salt and pepper, to taste
100g pecans
35g pure maple syrup
10g ghee
150g quinoa
150g haloumi cheese, sliced
150g spinach/rocket leaf mix
50g extra virgin olive oil
30g balsamic vinegar
salt and pepper, to taste
1. Preheat oven to 200°C. Place beetroot onto a lined tray then drizzle with oil and sprinkle with salt and pepper. Roast for 25 minutes then remove from oven and set aside to cool.
2. Place pecans, maple syrup and ghee in mixer bowl. Cook for 8 minutes/steaming temperature/reverse/speed 2/MC on. Remove from bowl and set aside to cool.
3. Place quinoa into the steaming basket and rinse thoroughly, then set basket in place inside bowl. Add 1.2L water. Cook for 18 minutes/steaming temperature/speed 4/MC on.
4. Meanwhile, heat a frying pan and add a very small amount of oil. Into the warm pan, place the strips of haloumi and cook on both sides until golden. Set aside.
5. When quinoa finishes cooking, remove basket and cool under running water. Give the basket a firm shake over the sink to ensure all excess water is removed.
6. Into a large bowl, place the spinach, rocket, quinoa, EVOO, vinegar and salt and pepper. Combine well.
7. Distribute the spinach/rocket/quinoa mixture evenly between 4-5 plates.  Top each with beetroot, haloumi and pecans.
Note
The maple pecans are delicious and should be made as needed when a treat is required!
You might also be interested in these recipes...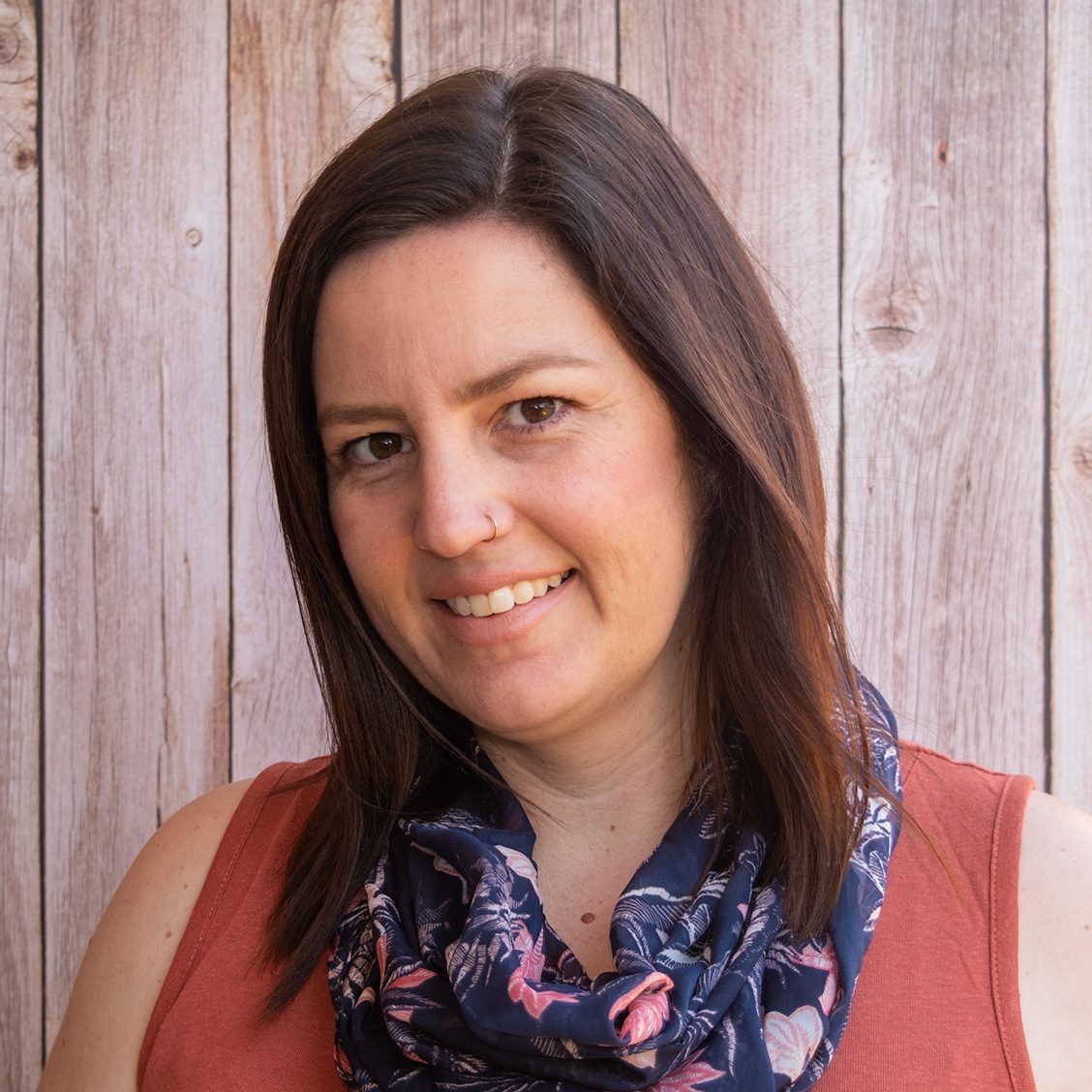 Hi, I'm Bec
I specialise in great tasting vegetarian Thermomix recipes and cater for a wide range of dietary needs. I love sharing here and in my cookbooks my healthy, delicious recipes (of course the odd treat too!) Whether you're looking to ignite your thermo mojo, or just after some new, really tasty family friendly recipes, there really is something here for everyone