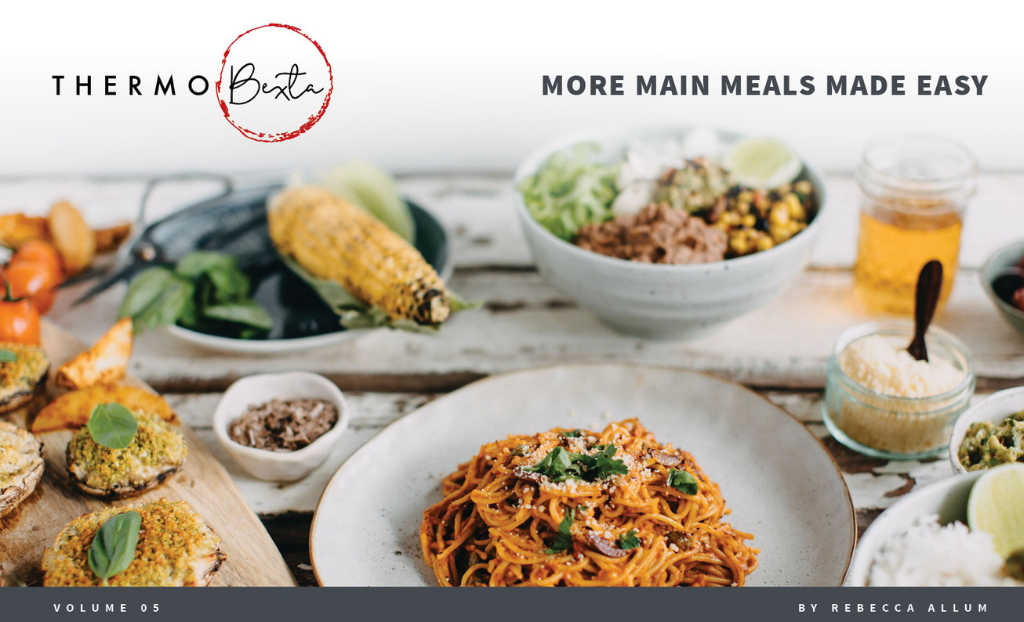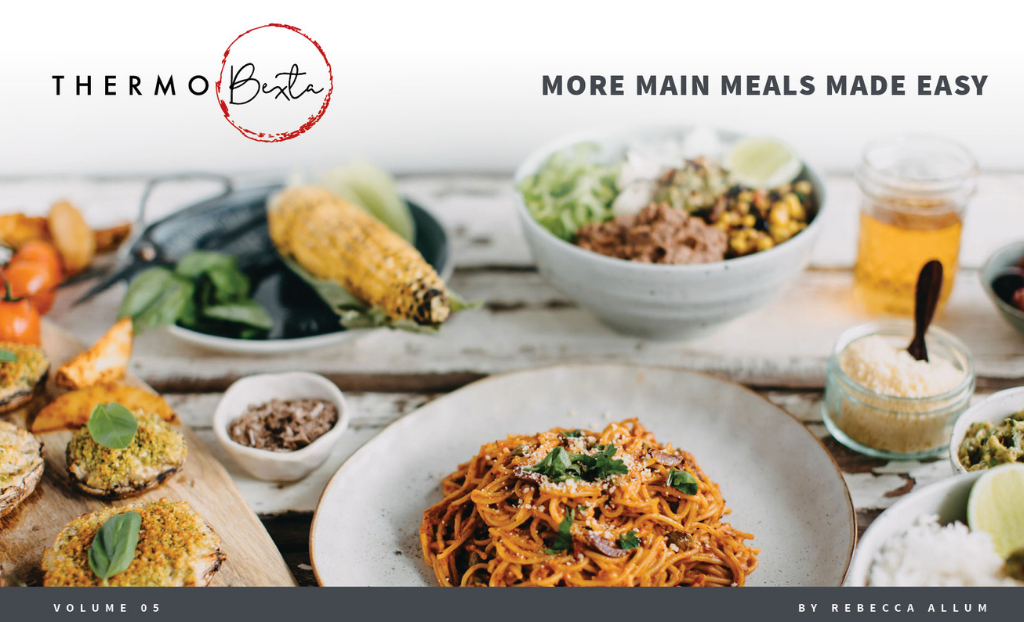 Pre-sale is officially open for my much anticipated new cookbook, More Main Meals Made Easy! This book is a brilliant collection of Thermomix vegetarian main meals.
Most are on the table in under 40 minutes, making this an essential resource for busy families, or those that just don't want to be spending long in the kitchen!
Here's What's Inside
Teriyaki Noodles
Buddha Bowls with Peanut Sauce
Quick Coconut Curry
Pasta Alfredo
Loaded Nachos
Moroccan Chickpea and Sweet Potato Burgers
Hearty Pot Pies
Spinach and Ricotta Cannelloni
African Peanut Stew
Vegetable Casserole with Cheesy Dumplings
Stuffed Field Mushrooms
Tex-Mex Lettuce Cups
Spaghetti alla Puttanesca
Burrito Bowls
Fragrant Green Beans with Eggs
Sweet Potato Crusted Quiche
Beetroot Risotto with Whipped Fetta
Stuffed Butternut Pumpkins
Carrot and Red Lentil Soup
Barley and Bean Hotpot
Cashew Cheeze Sauce
Guacamole
In true Bexta style, I have once again catered for a wide variety of dietary needs. Most, if not all recipes are free from, or have a variation listed to make free from gluten, dairy, eggs and nuts.
All recipes are vegetarian, most vegan and many also have meat variations, making this cookbook invaluable for people with a mixture of dietary needs in their household.
Purchase includes a hard copy of the book, plus the digital version. Please ensure you don't rely on iBooks for long term storage of it, as non-Apple purchased books will disappear from your library at some point.
We highly recommend saving a back up to DropBox or your computer's hard drive.
If you're after some thoroughly tested, fussy child approved, really delicious Thermomix vegetarian meals, this is the book for you.
I hope that you love the recipes as much as I have loved creating them for you.
Thank you for your ongoing support, I am so grateful that I can continue sharing my passion with you.
Love Bec xx
P.S. Please share your thoughts on the book here in the comments, as a review on the product page, or as photos and comments on my Facebook group 🙂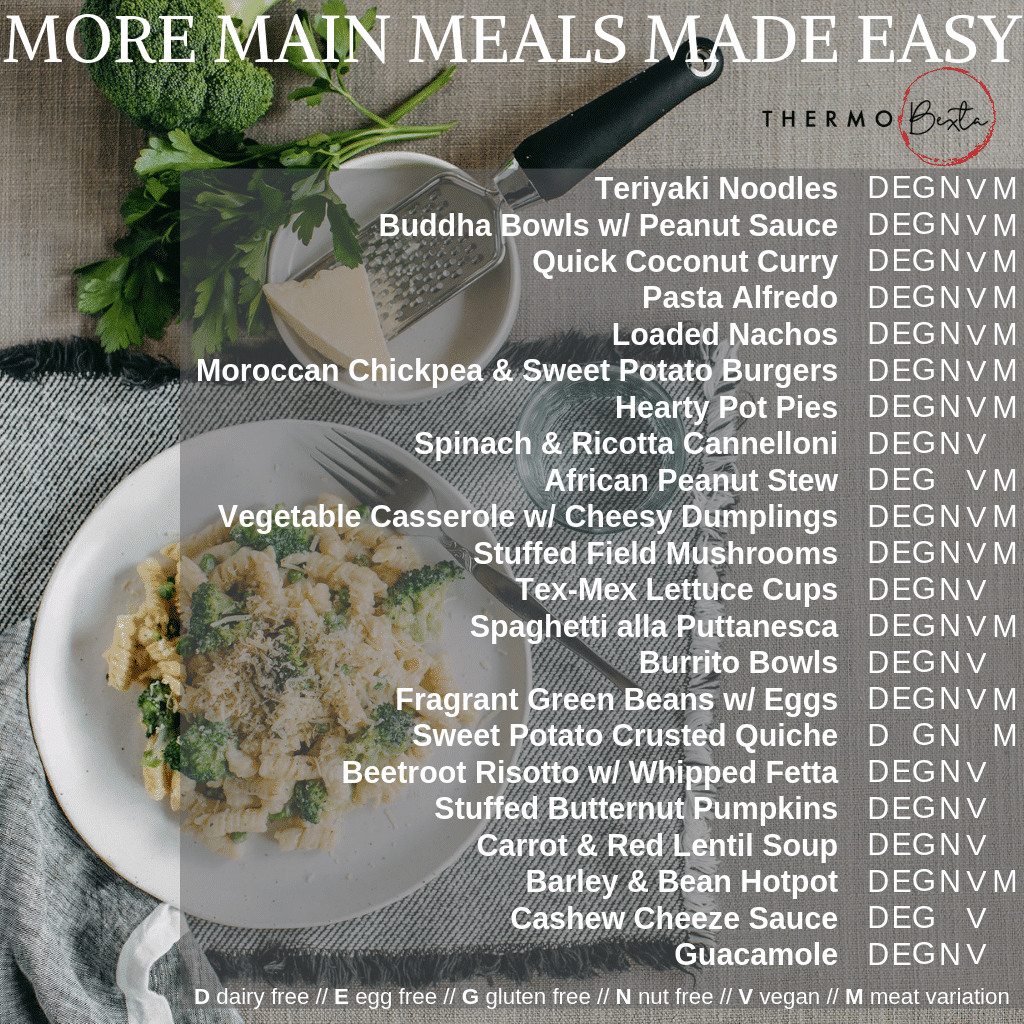 You might also be interested in these recipes...