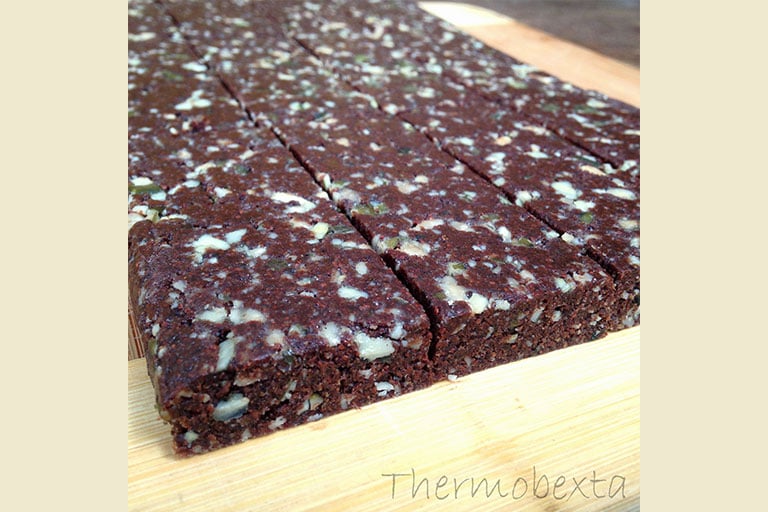 I made a batch of these to take on our most recent holiday and they were demolished in an instant!
150g sesame seeds
150g medjool dates, pitted (pitted weight)
100g Vega Real Crio Bru
1 vanilla bean, cut into quarters (or 1 tsp vanilla powder)
large pinch of himalayan salt
40g sunflower seeds
40g pepitas
1. Place sesame seeds in mixer bowl. Toast for 15 minutes/steaming temperature/speed 2/MC off.
2. Add dates, crio bru, vanilla and salt. Process for 30 seconds/speed 8/MC on.
3. Add sunflower seeds and pepitas. Blitz for 15 seconds/speed 6/MC on.
4. Press the mixture into a lined slice tin and refrigerate for a couple of hours, then cut into bars. Alternatively, you can divide the mixture into 16-18 portions and roll into balls and eat after refrigerating, or immediately.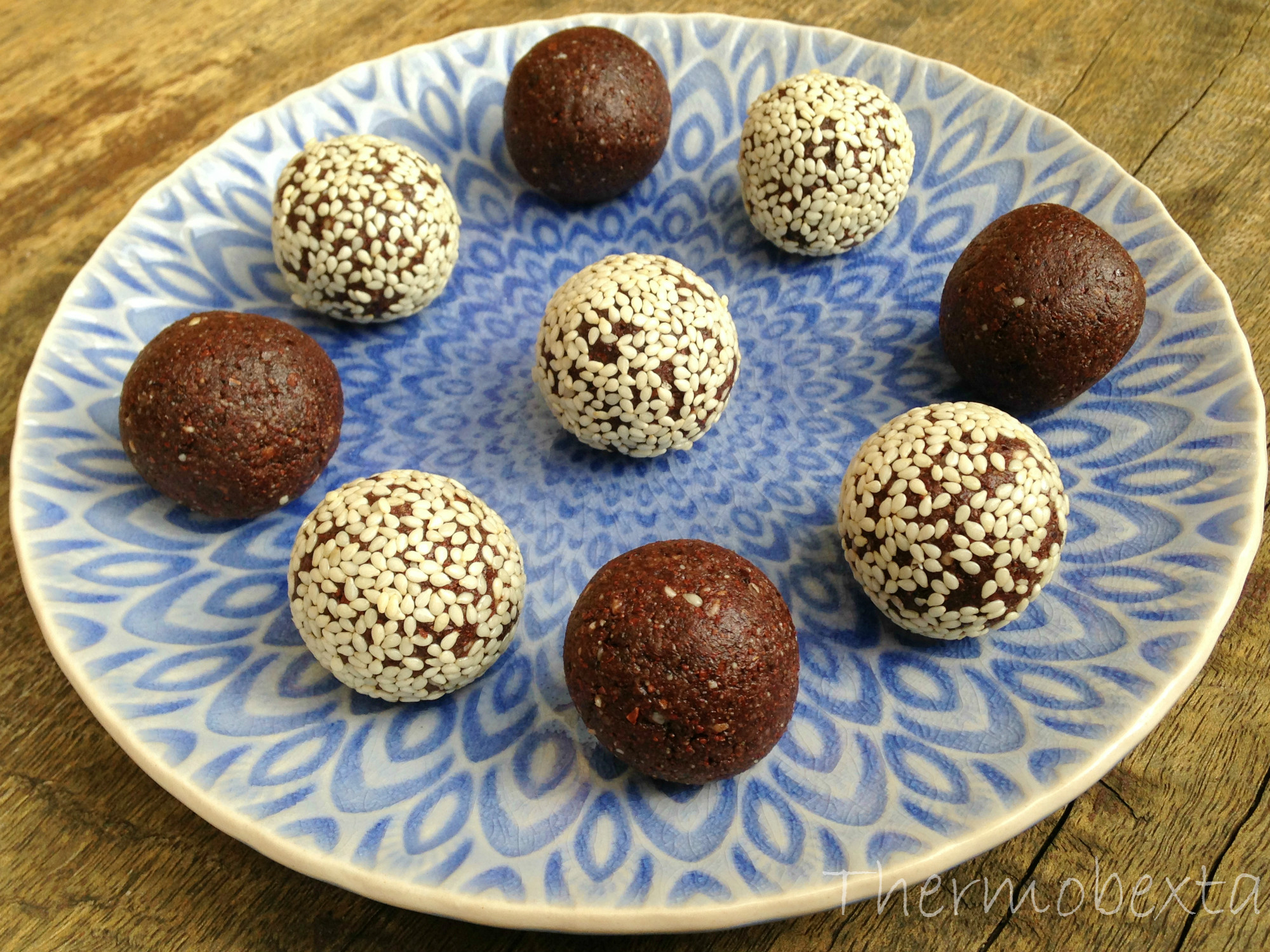 The pepitas and sunflower seeds were omitted for the balls pictured here.
You might also be interested in these recipes...