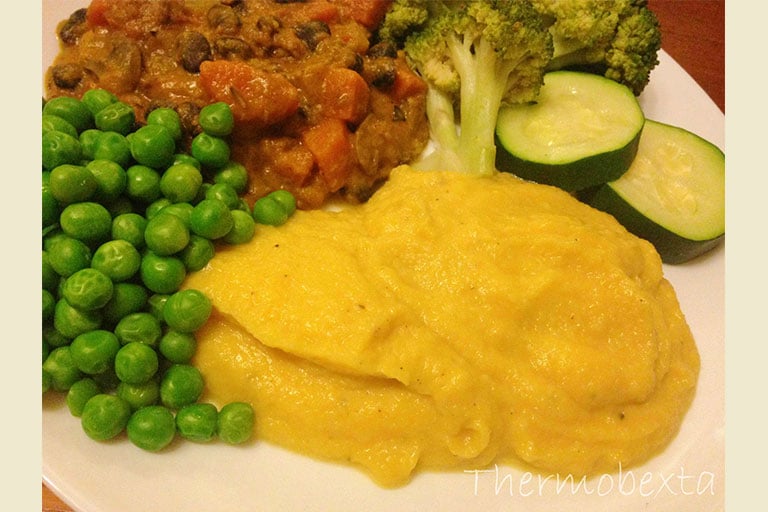 If you are looking at this and are put off by the fact that the mash is orange and you think your kids won't eat it, I must tell you that this is the only way (along with my Hidden Veg Scrolls) that I can get pumpkin into one of my children. The other child is so not fussy, she'll eat anything! Also, though, you can use my method as a base for pretty much any mashed + steamed veg combination you like. If you swap the cauli/pumpkin for potato, you will need to increase the cooking time to 25 minutes.
300g cauliflower, cut into small florets
250g pumpkin, peeled, diced (peeled weight)
20g ghee
1 egg
salt and pepper to taste
Variety of vegetables of your choice, for steaming – tonight as example, I did 200g broccoli florets, 200g frozen baby peas and 150g zucchini rounds
1. Place cauliflower and pumpkin in the steaming basket and set in place in the bowl. Add 1L water.
2. Place the vegetables for steaming in steaming attachment and set in place on top of bowl. Steam for 20 minutes/steaming temperature/speed 4/MC off.
3. Remove the steaming basket. Discard water. Transfer contents of basket into bowl. Add ghee, egg, salt and pepper. Blitz for 30 seconds/speed 5/MC on.
4. Serve the mash and steamed vegetables with your choice of meat or vego main.
Tip
When steaming peas, place them in a small heat proof bowl in steaming attachment to avoid having to fish them out from amongst the other vegetables.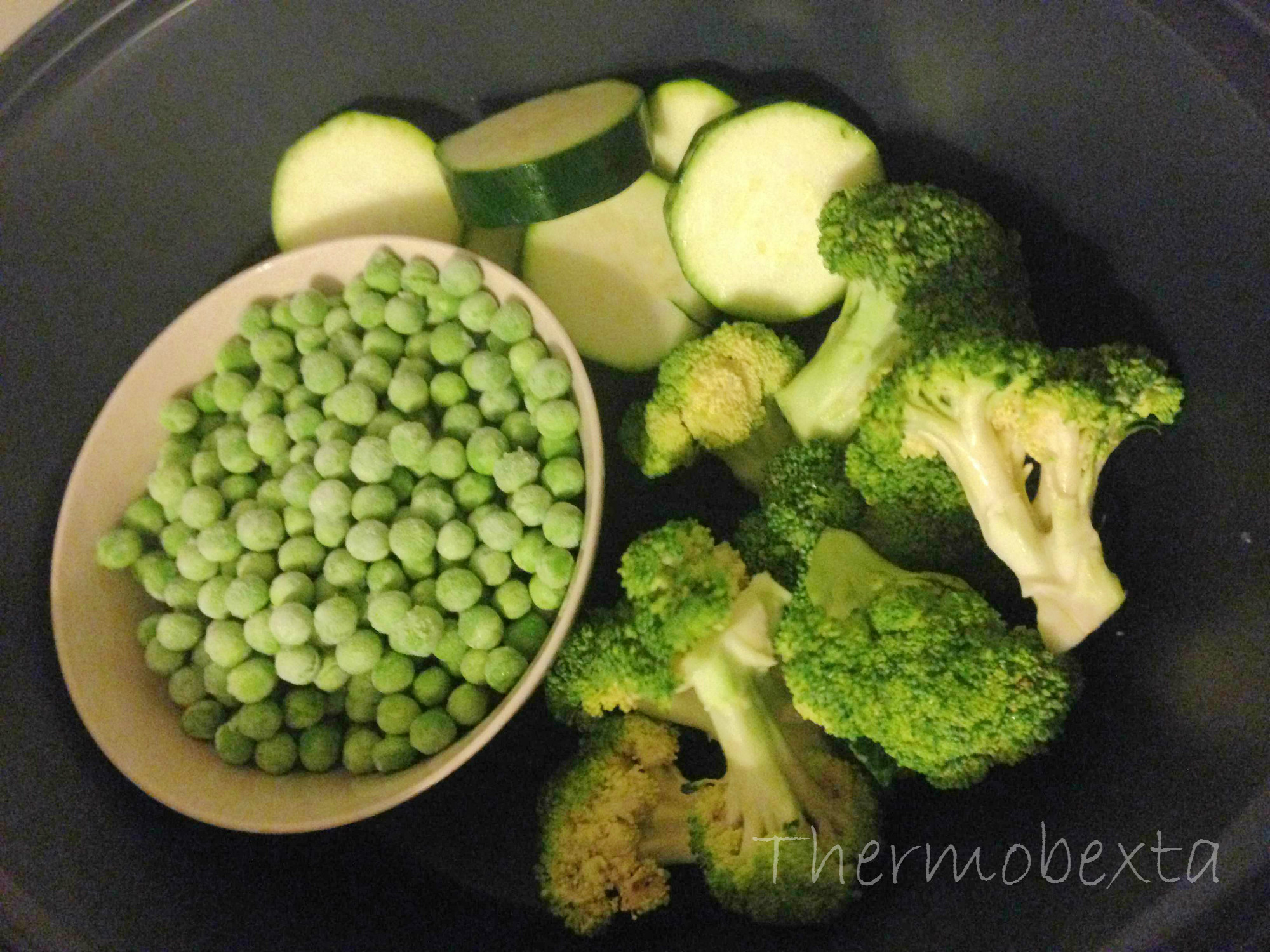 You might also be interested in these recipes...