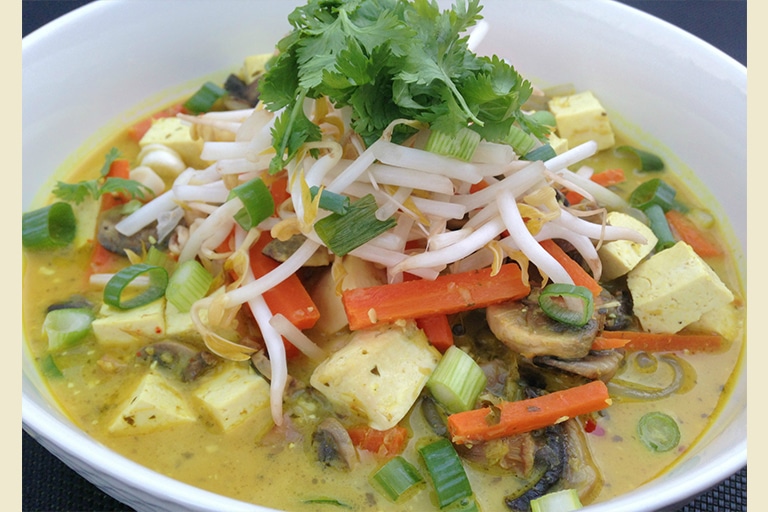 An updated version of this great recipe can be found in my cookbook, Thermobexta Main Meals Made Easy, which you can check out here.
I've been wanting to create a great thermo vegetarian laksa for as long as I've had my machine! So a couple of weeks ago I set about doing just that. Well, I am super dooper happy with this and I really hope you like it as much as we do!
Paste
200g red onion, quartered
50g coriander (leaves, stems and roots)
40g coconut oil
40g water
30g ginger, sliced into thin coins
20g macadamia nuts
6 garlic clove
5 birds eye chillis, stems removed (reduce this if you don't want it spicy, or increase if you love it hot hot hot!)
2 tsp ground turmeric
2 tsp ground coriander
1 tsp ground cumin
1/2 tsp paprika
15g lemon grass, trimmed, cut into 1cm lengths
1 tsp granulated sea salt
Soup
200g bean thread noodles or rice vermicelli
400g tin coconut cream (you will get the best results with Ayam brand)
800g water
1 tsp Himalayan salt
250g firm tofu
250g carrots, sliced into coins
150g green beans, cut to 5cm lengths
15g lime juice
To serve
bean sprouts (around 1/3 – 1/2 cup per bowl)
coriander leaves
spring onion, sliced
tomato, cubed
cucumber, cubed
lime, cut into wedges
chilli, sliced
1. Place all paste ingredients into mixer bowl. Blitz for 2 minutes/speed 8/MC on, stopping half way to scrape sides of bowl. Repeat.
2. Transfer half of the paste mixture to a jar. This is enough to make a second batch of Laksa – cover the surface of the paste with oil before sealing the jar, refrigerate and use within 2 weeks. Alternatively you can freeze for months.
3. To the paste that is left in mixer bowl, add 50g of the coconut cream.  Saute for 6 minutes/steaming temperature/speed soft/MC on.
4. Add remaining coconut cream, water and salt. Cook for 10 minutes/100/speed 1/MC on.
5. Add tofu, carrots, beans and lime juice to the soup. Cook for 12 minutes/100/reverse/speed soft/MC on.
6. While the soup is cooking, place noodles into a bowl and cover completely with boiling water. Leave for 2-3 minutes, or until cooked. After this time, strain the water off and place noodles in serving bowls.
7. Pour hot soup over noodles, evenly distributing all ingredients between the bowls.  Top each serving with bean sprouts, coriander, spring onion, tomato, cucumber, lime and chilli.
You might also be interested in these recipes...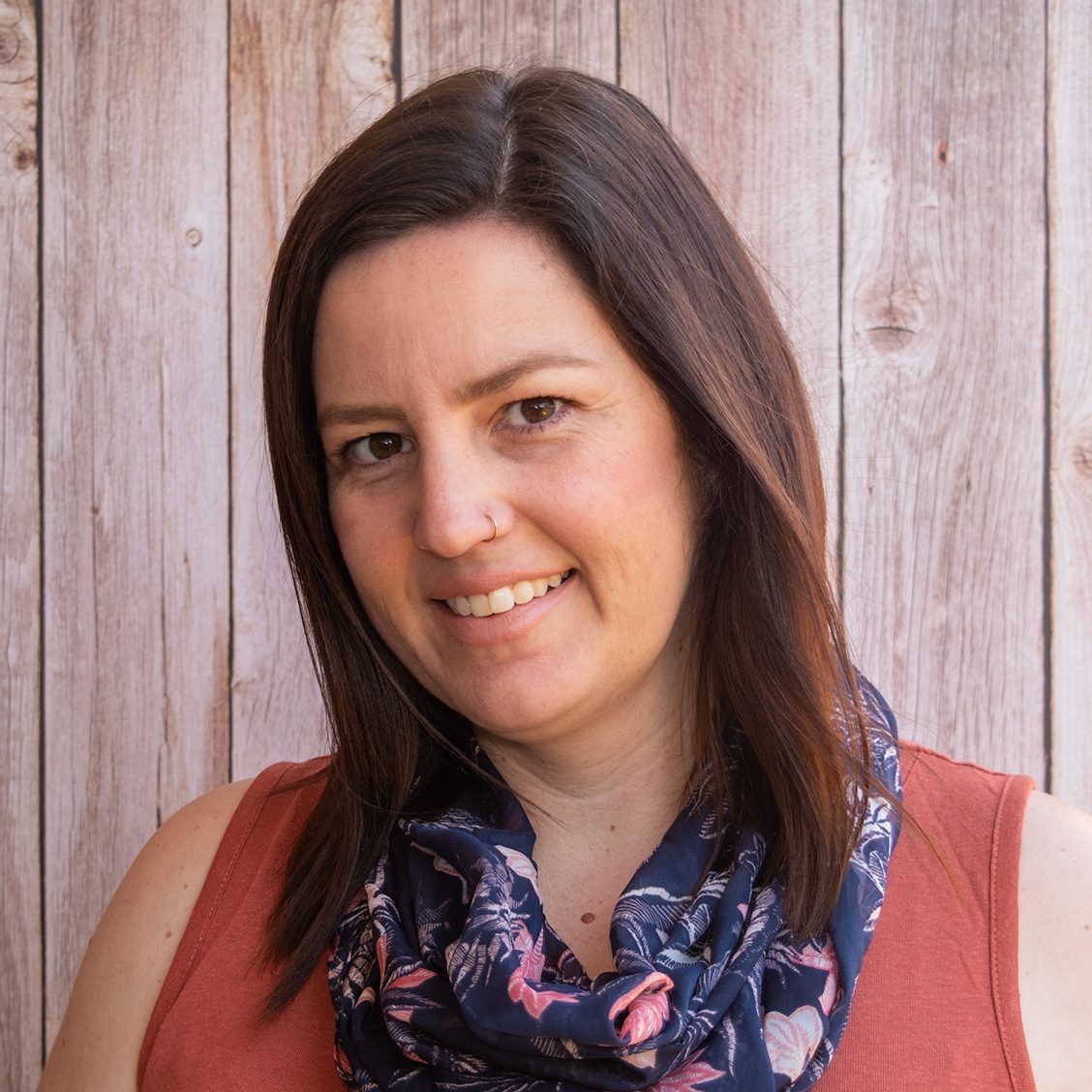 Hi, I'm Bec
I specialise in great tasting vegetarian Thermomix recipes and cater for a wide range of dietary needs. I love sharing here and in my cookbooks my healthy, delicious recipes (of course the odd treat too!) Whether you're looking to ignite your thermo mojo, or just after some new, really tasty family friendly recipes, there really is something here for everyone