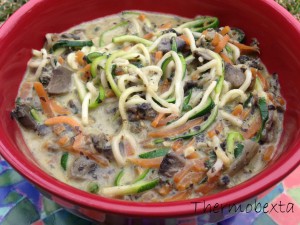 I created this one during my first round of Whole30 and I've made it quite a few times since – it's yummy and easy.  The recipe makes a big serve (or 2-3 side serves) and I usually make it for myself when the rest of my family have a meat meal.  I used a spiraliser to make the "noodles", if you don't have one, it would probably be fine to use a vege peeler.
Serves 1

1/2 zucchini
1 carrot
handful of parsley
1 spring onion, roughly chopped
1 garlic clove
1 tsp ghee or butter or extra virgin olive oil
120g mushrooms, thickly sliced
40g coconut cream
1 egg
salt and pepper, to taste
1. Using a sharp knife, slit a line 1-2mm deep down the length of the zucchini and the carrot – if you don't do this, you will end up with super mega long veggie noodles. Run zucchini and carrot through your spiraliser. Set aside for now.
2. Place lid on (empty) mixer bowl and turn on to speed 8. Drop parsley, garlic and spring onion onto the running blades, keep the blades going until you can no longer hear the parsley touching them.
3. Add ghee, mushrooms and spiralised carrot (not the zucchini yet). Cook for 8 minutes/100/reverse/speed 1/MC on.
4. Add coconut cream, egg (no need to beat it, just crack it straight into the bowl), spiralised zucchini, salt and pepper. Cook for 2 minutes/90/reverse/speed 1.5/MC on.
5. Enjoy!
You might also be interested in these recipes...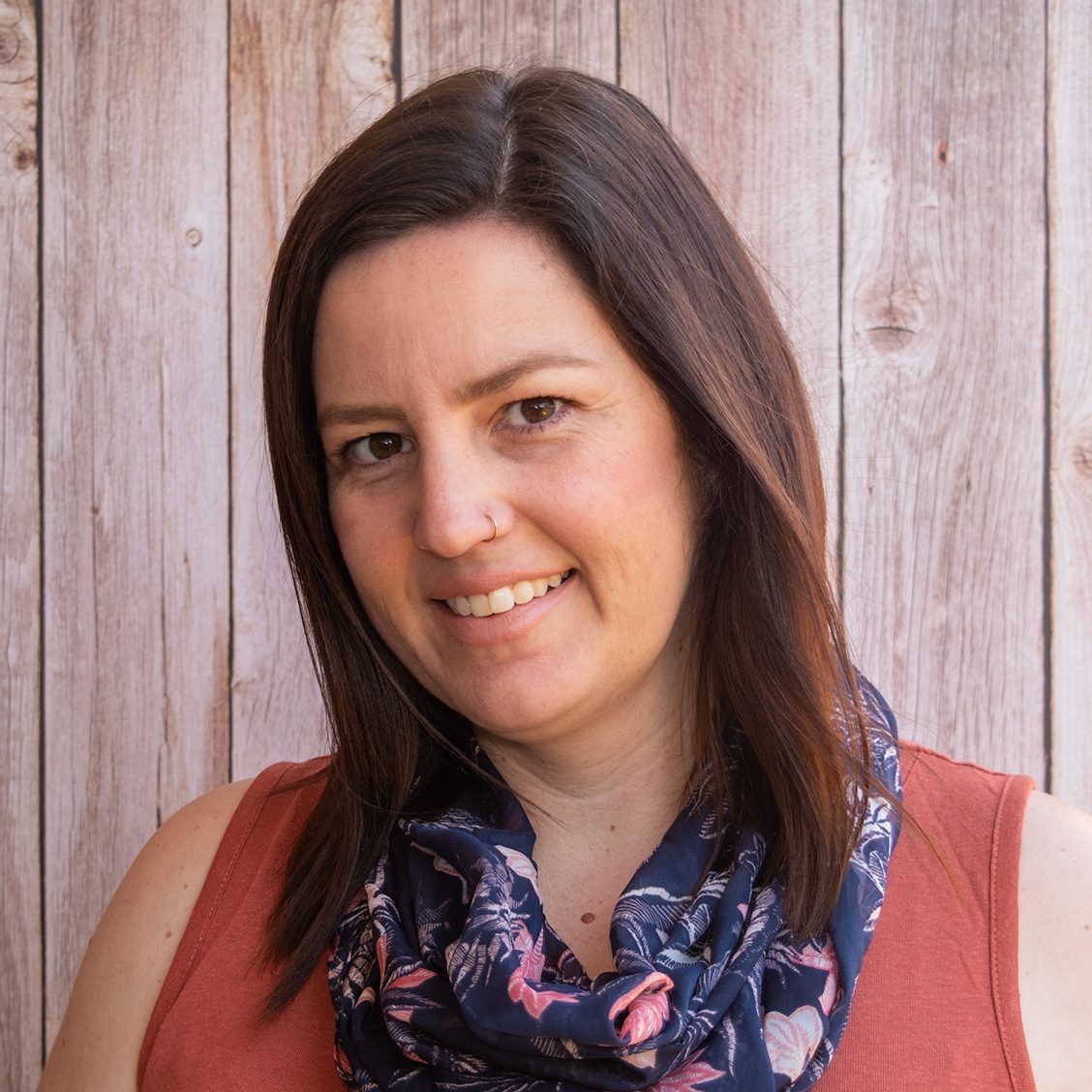 Hi, I'm Bec
I specialise in great tasting vegetarian Thermomix recipes and cater for a wide range of dietary needs. I love sharing here and in my cookbooks my healthy, delicious recipes (of course the odd treat too!) Whether you're looking to ignite your thermo mojo, or just after some new, really tasty family friendly recipes, there really is something here for everyone