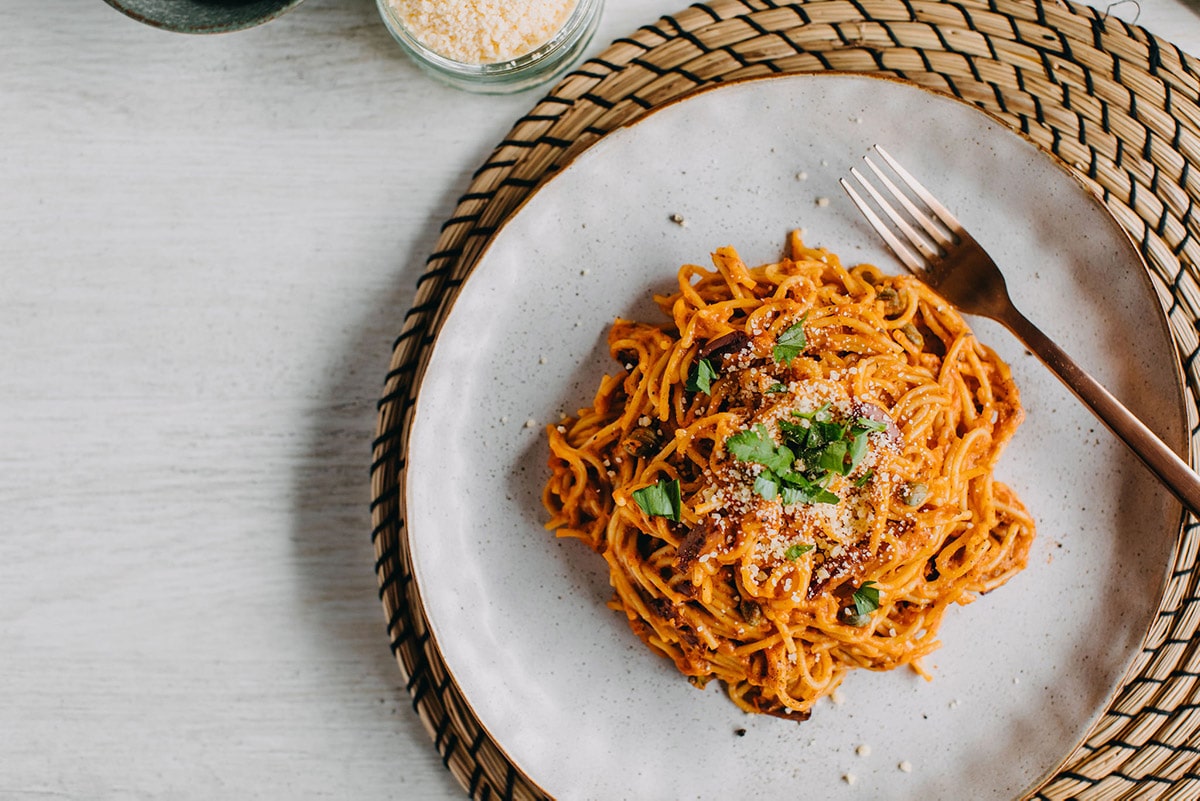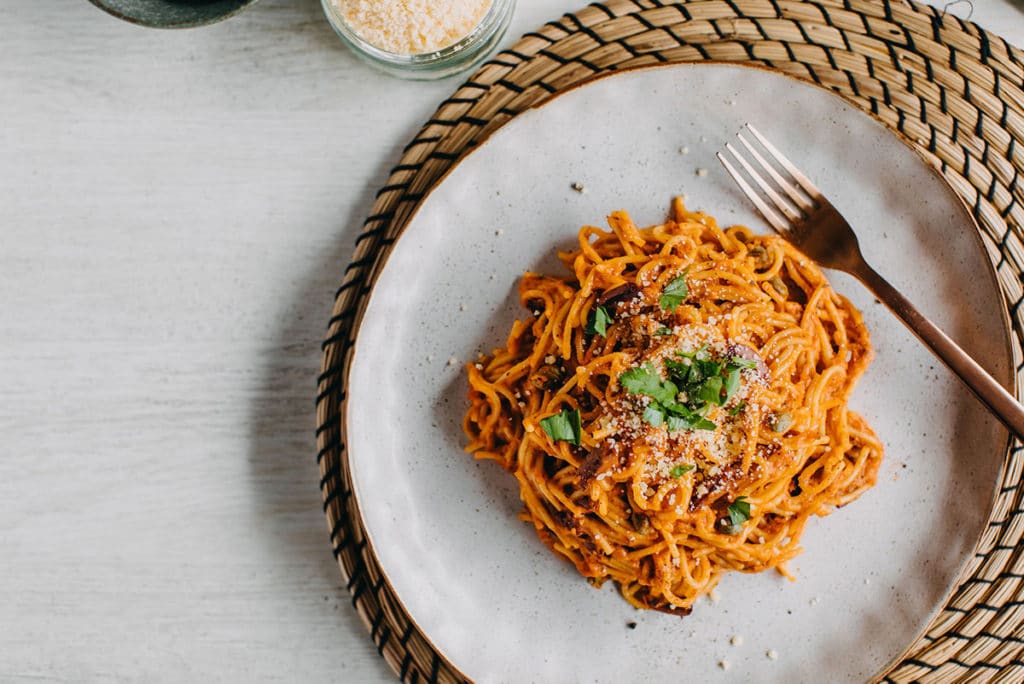 Flexible and frugal Thermomix meals are the most popular ones! Two of the most important things to me when creating recipes, are that they use easy to access ingredients and that they are good value: making a good amount at a low cost.
However, with the global pandemic currently well and truly upon us and the level of panic buying we are seeing, simple ingredients are becoming difficult to get and the price of fresh produce is skyrocketing.
Here I've put together a list for you of the best flexible and frugal Thermomix meals ideal for this unusual time. They use mostly things you will already have in your pantries. The ingredients are adaptable, particularly when it comes to the vegetable component.
Anything goes in this! I have made this meal a million times and used all sorts of combinations of veggies, it's always delicious. So mix it up – just stick with roughly the same total weight of vegetables stated.
The topping has ricotta in it. If you don't have any and are limiting trips to the supermarket, you can replace the topping with a simple bechamel sauce.
20 Minute Nachos / Loaded Nachos
20 Minute Nachos / Loaded Nachos Two different recipes here for Nachos, both delicious and nutritious. Both are quick to make and use basic ingredients, the loaded nachos have the bonus of hidden vegies and a wicked Guacamole to top it with.
These nacho toppings can be used in a variety of ways, not just on corn chips! Try as a stuffing for baked potatoes, serve on top of rice, make into a Mexican-style lasagne, or place a portion in a small frying pan, thin down a little with some water and poach a couple of eggs in it.
This risotto is super quick and can be made with a wide variety of vegetables – pick and choose according to what's available. The simple topping really takes it up a notch.
This is one of my family's favourite meals and from the feedback, it's also loved by Bexta families far and wide! Really tasty and heart-warming, you can mix up the veggies depending on what you have.
This popular curry uses only pantry basics, plus some broccoli. If broccoli becomes harder to get, you can simply leave it out, or replace it with another vegetable or an extra tin of chickpeas.
This cheesy pasta all-in-one dish is a really great way to get the kids eating their veggies.
Usually it works out pretty cheap to make, however I know that cauliflower is pretty pricey around the place at the moment… So, I'm going to let you in on my little secret: it's really good with carrots in place of the cauliflower!
These gems are very popular and work with all sorts of different vegetables, so if cauliflower is too expensive or hard to get where you live at the moment, experiment with different veggies! I've seen versions of these made with zucchini, broccoli, potato, sweet potato, peas and I'm sure other veggies will work well.
Serve with a fried egg to increase the protein and make more of a substantial meal. This is the waffle maker I recommend.
This is one of the first recipes that went viral for me! It still remains one of my most popular recipes.
Full of nutrition, using mainly pantry staples plus some veg that you can leave out if need be, or swap for other veg depending on what you have on hand.
We often eat this by itself, but if preferred you can serve on rice or whip up some Fast Flatbreads to make it stretch further.
Super tasty and full of vegetables, which once again can be mixed up according to what you have on hand. Serve on top of zoodles (or other veggie noodles), pasta, rice, or alongside a couple of sides.
Another one that uses almost solely pantry staples. I've seen many posts in the Facebook group of people making this and raving about how very yummy it is. It's one of the many hidden gems on the website!
Tempeh can be swapped for chickpeas, or some frozen veggies. If you don't have pumpkin, try sweet potato, or experiment with other combos.
Spaghetti alla Puttanesca (MMMME) This recipe relies almost completely on pantry staples. Also containing hidden veg, you can use them, or swap with other vegetables depending on what you have on hand.
This has got to be one of the very top most flexible and frugal Thermomix meals! It's my absolute favourite way of using up whatever vegetables are left in the bottom of my veggie drawers. Anything goes! Over the years of making it, I've probably tried every vegetable known to man in it at some stage.
This frugal fare makes a large amount and is oh so tasty. If you're out of spuds, use the topping on corn chips, rice, pasta or have it with eggs.
I hope this list of the best flexible and frugal Thermomix meals gives you some inspiration and ideas on how to make use of what you have on hand. This time will see less frequent visits to the shop and therefore we are going to have to be creative!
I'm well known for having very adaptable, fail proof recipes and there are hundreds more than what you see here. So make yourself a cuppa and sit down for a while to explore what the website has to offer. Here's the index of all the recipes on the site), or flick through the books and get set for some good times in the kitchen and around the table.
All the best during this time, Bextas, I hope that everyone stays safe and well. My heartfelt thanks goes out to the healthcare works (and other essential services). We are so grateful for your efforts.
Oh and to all those juggling working from home while supporting their kids through remote learning and everything else, best of luck… I hope you have good stocks of wine on hand!
Bec xx
You might also be interested in these recipes...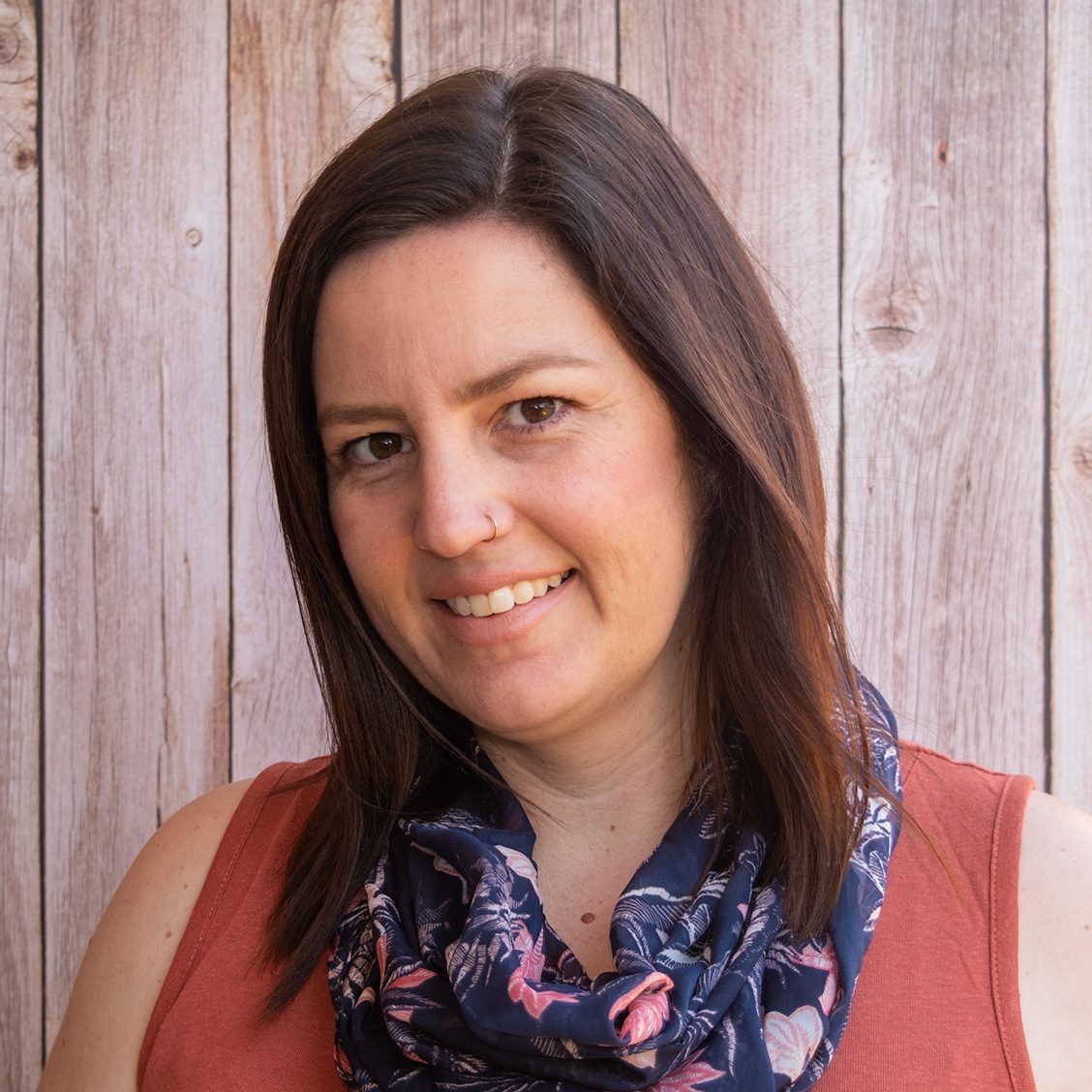 Hi, I'm Bec
I specialise in great tasting vegetarian Thermomix recipes and cater for a wide range of dietary needs. I love sharing here and in my cookbooks my healthy, delicious recipes (of course the odd treat too!) Whether you're looking to ignite your thermo mojo, or just after some new, really tasty family friendly recipes, there really is something here for everyone