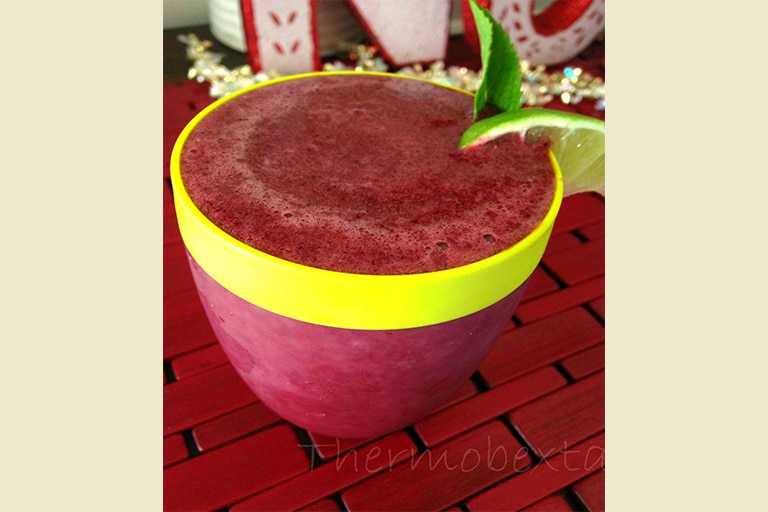 We have been drinking these everyday for a week and I thought it only fair to share – they are refreshing and delicious!  Replace some of the coconut water with white rum to make them alcoholic – this is what I will be doing on Christmas Day!
Makes 3-4 glasses, depending on their size.

250g frozen blueberries
200g ice
600g coconut water
1/2 lime, unpeeled (approximately 40g)
12 mint leaves
1. Place all ingredients in mixer bowl. Process for 2 minutes/speed 9/MC on.
2. Pour into glasses and enjoy!
This is also a really good mix for icy poles – just follow the recipe and instead of pouring into glasses, pour into icy pole moulds and freeze!
You might also be interested in these recipes...