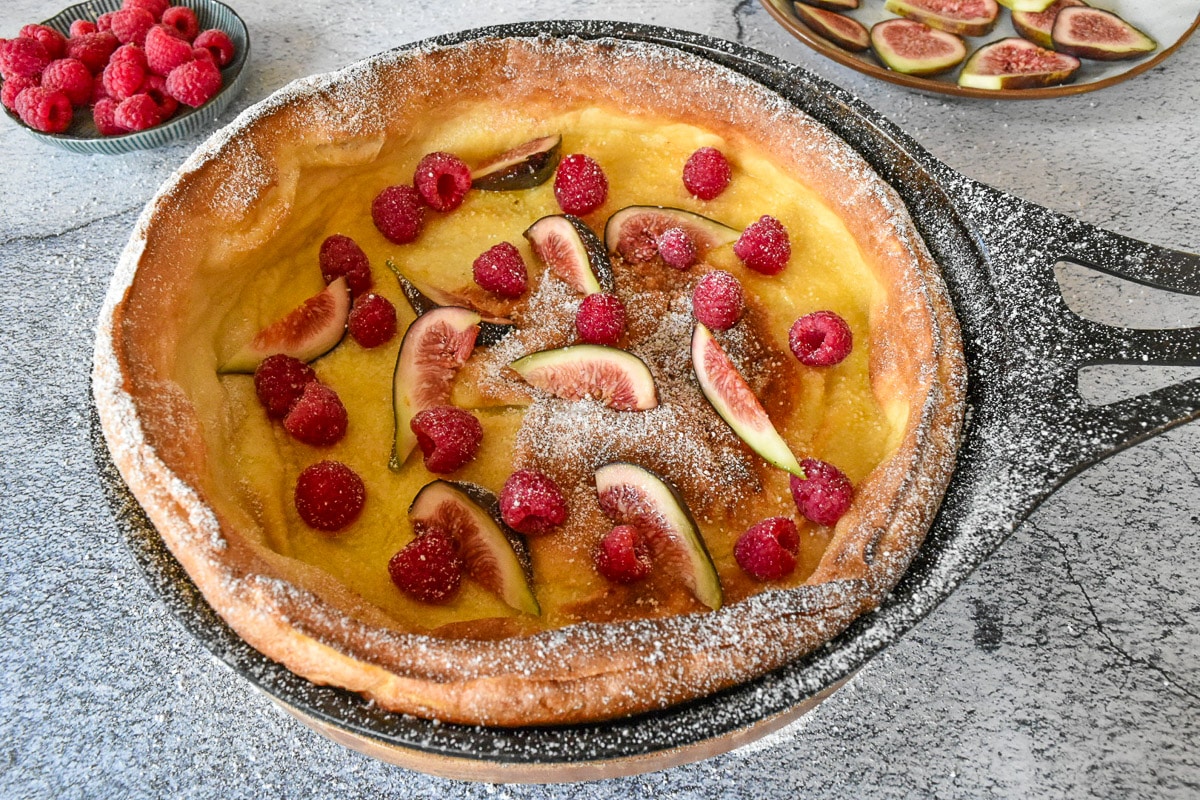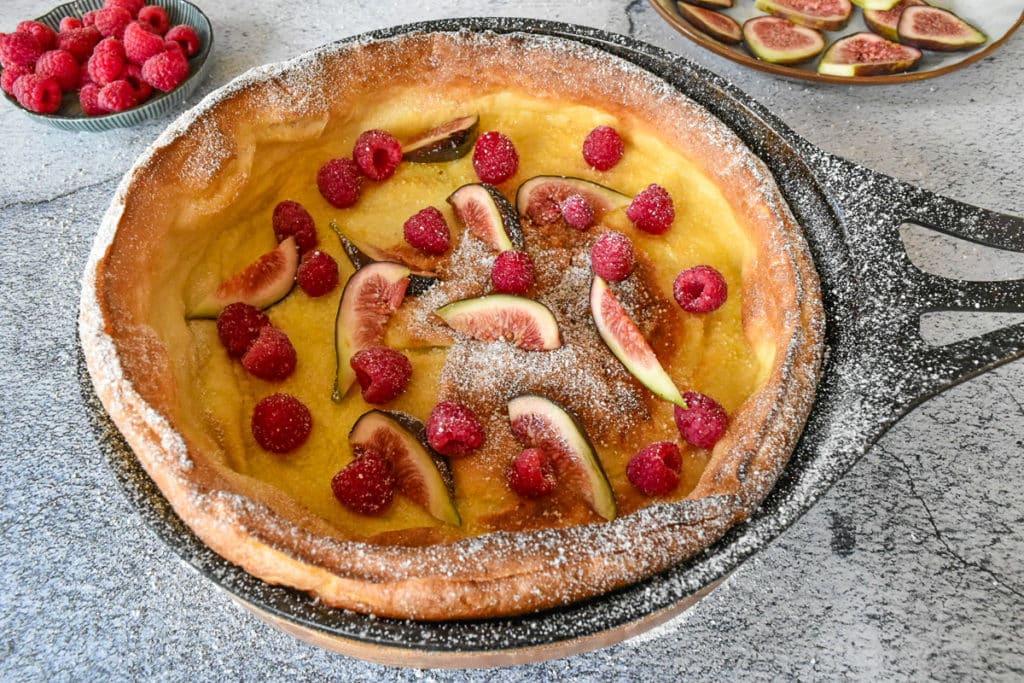 Dutch Baby Pancakes, also known as German Pancakes, are a fun, perfect no fuss breakfast that are mesmerising to watch cook.
It's quite a strange name, as they're not Dutch (their origins are in Germany) and there's nothing small about them.
They are, however, a puffed up pancake! Well, think pancake meets crepe meets Yorkshire pudding. I've actually adapted my Basic Crepes recipe for this one.
The tricks to the puff are a nice hot oven and pre-heating your pan.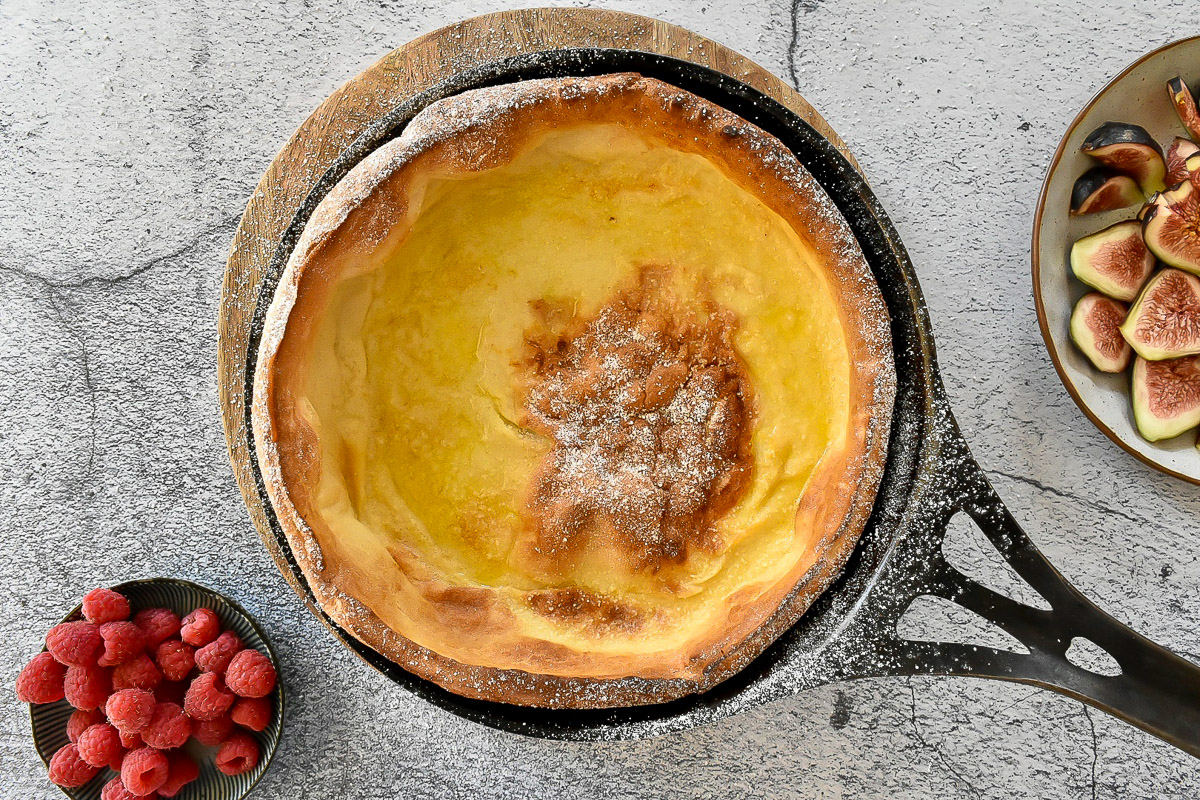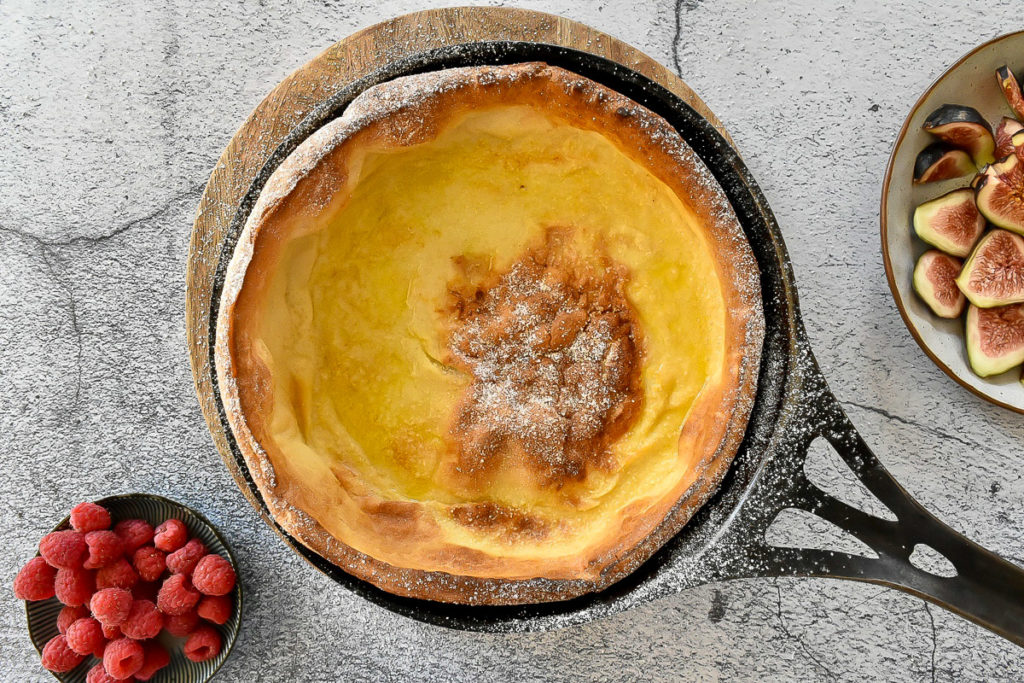 How to make a Dutch Baby Pancake
A thin batter made by whizzing up just a few basic ingredients in thermie, you'll have it in the oven in less than 5 minutes.
This is where the magic happens. After a few minutes, you will see the edges start to rise and right before your eyes, they will get bigger and puffier!
The middle will also puff up and start to brown too and before you know it, it's ready!
Once out of the oven it deflates quite quickly so it's a good idea to get your toppings ready for as soon as it comes out.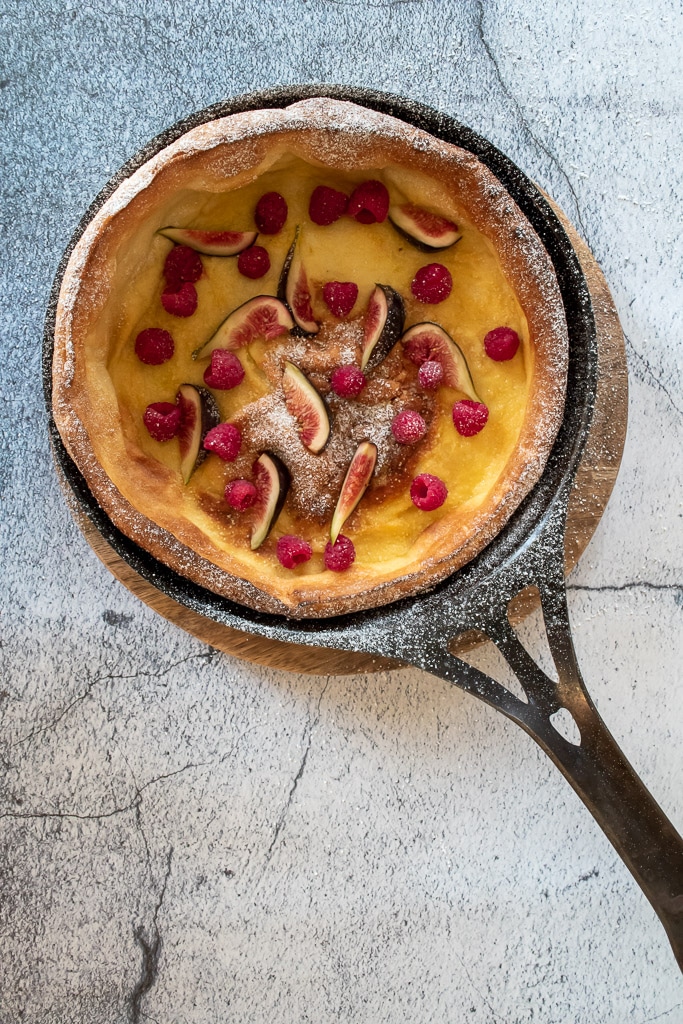 Want to Make an Even Bigger Dutch Baby Pancake?
Since publishing this recipe last week, I've had a few questions on making a bigger one to serve more people. This can definitely be done by increasing the ingredients and using a bigger pan.
There have been a couple of people in our testing team using bigger pans very successfully and this morning I tried this too, with perfect results (see below).
To use a large frying pan (base measurement around 25cm) increase ingredients to the following:
240g milk
4 eggs
140g flour
3/4 tsp vanilla extract
All other ingredients I left as the same weights listed on the recipe.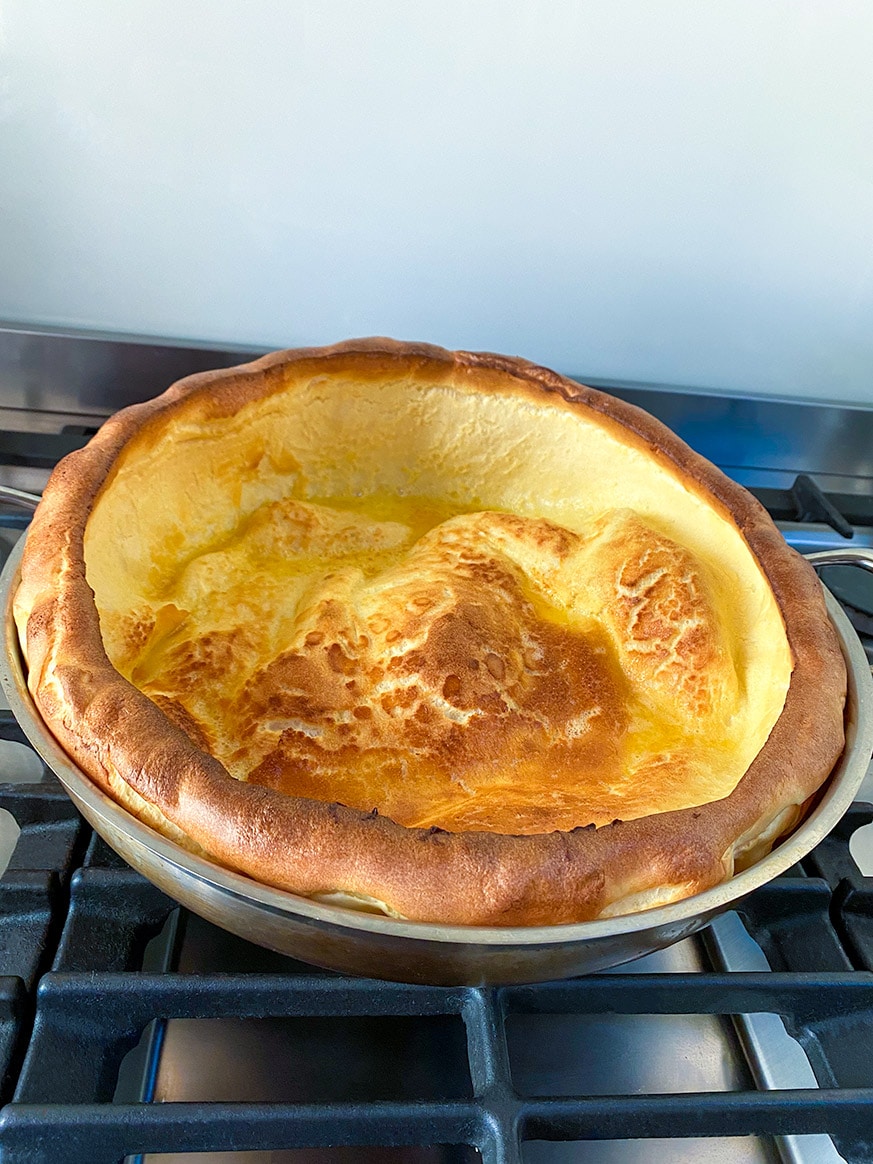 I can also confirm that it is fine to use a cake tin, or baking dish for this recipe. Just make sure whatever you use is fine to be used in a 220C oven.
I wouldn't advise using a spring form cake tin, as we did try this and some of the mixture seeped out the gaps in the base.
Suggested Toppings
Lemon and sugar
Squeeze the lemon juice all over, then sprinkle with sugar.
Fresh fruit
Strawberries
Blueberries
Raspberries
Sliced banana
Figs
Kiwi fruit
Sweet sauce
Maple syrup
Roasted strawberries
Roast strawberries with equal parts sugar and balsamic vinegar for 10 minutes at 200°C.
I usually to do 400-500g hulled strawberries with 2 Tbs each of sugar and balsamic.
Jam
Spiced Fig, Honey and Lemon Jam
Something creamy
Cream
Ice cream
Yogurt
Creme fraiche
Let me know what you think!
If you make this recipe, I'd love to hear what you think. Please leave a comment under the recipe here, or let me know in the Facebook group. I absolutely love hearing about people making my recipes!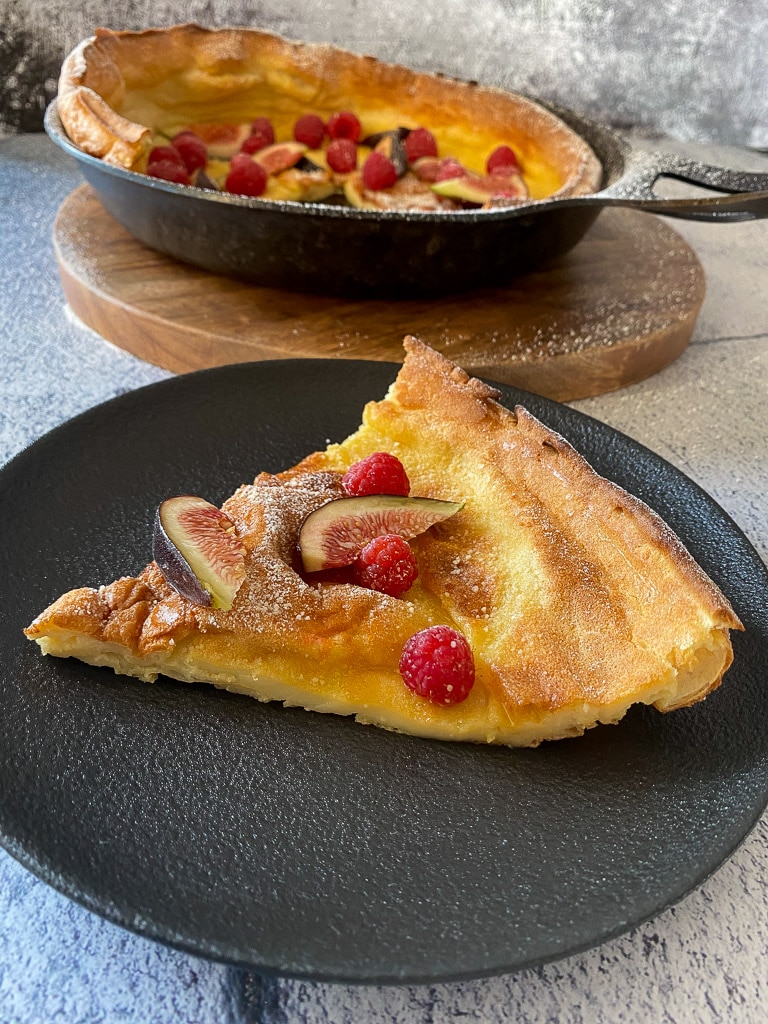 Dutch Baby (Puffed Pancake)
This magical number puffs up in the hot oven right before your eyes! It's a fun, easy brekkie you can customise to your taste with the toppings you choose.
Ingredients
190

g

milk of your choice

(Note 1)

3

eggs

110

g

plain flour

or spelt flour (Note 2)

20

g

sugar

1/2

tsp

vanilla extract

pinch

salt

30

g

butter

for the frying pan (Note 1)

your choice of toppings

see above for some suggestions
Instructions
These 'babies' can puff up a lot, so it is a wise idea to remove the top shelf from your oven before commencing, as you will sit the frying pan on the middle shelf and it may puff up and touch the top shelf if not removed. If you have a large oven, this may not be necessary.

Place a 22cm (base measurement) cast iron or stainless steel frying pan in the oven and turn dial to 220°C.

Place milk, eggs, flour, sugar, vanilla and salt in mixer bowl. Mix 30 seconds/speed 4/MC on.

When oven has finished pre-heating, carefully remove frying pan and add butter to it. Swirl until all butter is melted them immediately pour batter into the pan. Place in oven. Bake 15-18 minutes, until puffed and golden brown.

Serve immediately topped with ingredients of your choice.
Notes
Note 1: DAIRY FREE: Replace butter with coconut oil and use a plant based milk.
Note 2: GLUTEN FREE: Use a gluten free pre-mix flour. Please note, this version will still puff up, but not as much as it does when regular flour is used.
Note 3: Pancake will deflate quickly once it's out the oven, so be sure to have your toppings ready to go!
Note 4: Nutrition info doesn't include topping ingredients.
Nutrition
Serving:
1
serve
|
Calories:
251
kcal
|
Carbohydrates:
29
g
|
Protein:
9
g
|
Fat:
11
g
|
Saturated Fat:
6
g
|
Cholesterol:
144
mg
|
Sodium:
121
mg
|
Potassium:
138
mg
|
Fiber:
1
g
|
Sugar:
8
g
|
Vitamin A:
443
IU
|
Calcium:
76
mg
|
Iron:
2
mg
Please note, nutrition information is calculated via an online recipe nutrition calculator and is a guide only. It is provided as a courtesy and is not guaranteed 100% accurate. I am not a nutritionist or trained health professional.
Tried this recipe?
Please rate it and leave feedback in the comments section below, or mention @Thermobexta or tag #Thermobexta on Instagram.
You might also be interested in these recipes...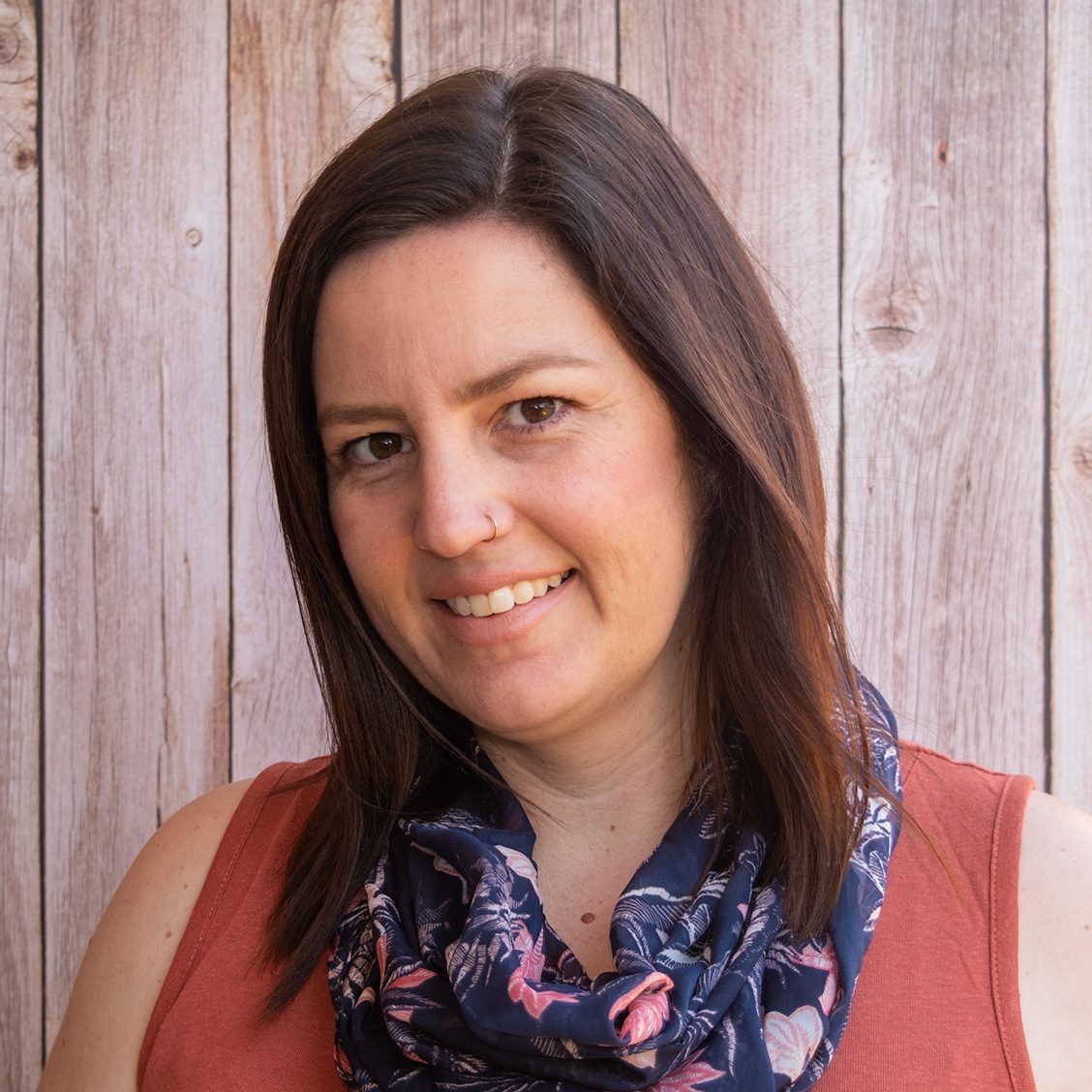 Hi, I'm Bec
I specialise in great tasting vegetarian Thermomix recipes and cater for a wide range of dietary needs. I love sharing here and in my cookbooks my healthy, delicious recipes (of course the odd treat too!) Whether you're looking to ignite your thermo mojo, or just after some new, really tasty family friendly recipes, there really is something here for everyone