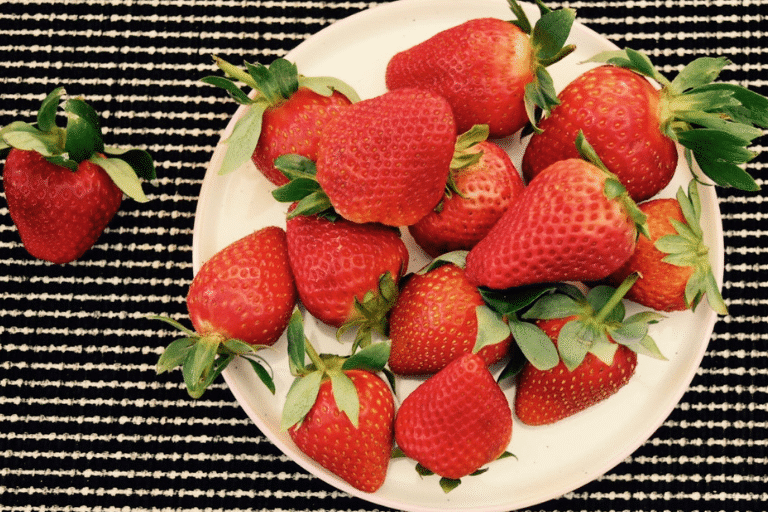 I first wrote this blog post to group together Thermomix recipes using strawberries. Reason being, at the time of writing it the media had reported that several punnets of strawberries in Queensland had been found to be contaminated with needles, initially the strawberries had all come from one farm.
Unfortunately, this soon spread with copycats following suit, to what turned into over 100 reports of contaminated punnets of strawberries throughout all states of Australia.
Strawberry growers were hit hard, with some stores not stocking strawberries and many people avoiding buying them. Of course this was potentially catastrophic for some businesses, so I wanted to help encourage people to continue purchasing strawberries. To do this, I created this mouthwatering list of uses for them.
Free Thermomix Recipes on the Website that Contain Strawberries
The following Thermomix recipes all contain strawberries and can be found here on the website:
Strawberry and Lime Cream Cheese Frosting
Vanilla Strawberry Swirl Baked Cheesecake
Free Thermomix Recipes on the Website that Contain Blueberries (that can be Replaced with Strawberries)
In these Thermomix recipes, also found here on the website, you can replace the blueberries with the same weight of strawberries:
Spiced Blueberry and Pear Overnight Oats
Apple and Blueberry Nut Crumble with Coconut Custard
Banana Berry Brekkie Smoothies
Virgin Blueberry Mojito Slushies
Fruity Vodka Slushies – if you'd like to keep the blueberries in this, replacing the mango with strawberries would also work beautifully.
Recipes in Thermobexta Cookbooks that use (or can use) Strawberries
From my cookbooks, the following recipes use/can use strawberries:
Raspberry Cheesecake Porridge – replace raspberries with strawberries, same weight (two of my kids actually prefer this porridge to be made with strawberries over raspberries!)
Blueberry Chia Pudding – replace blueberries in both the pudding and the sauce with strawberries, same weight.
Flourless Lemon and Raspberry Torte – replace raspberries with diced strawberries, same weight.
Chococherry Self Saucing Pudding – replace cherries with chunks of strawberries, same weight.
Blueberry and Lemon Muffins – replace the blueberries with chopped strawberries, same weight.
Perfect Pikelets, four ways – the apple and cinnamon version of these would be lovely made with (the same weight of) strawberries in place of the apple, with or without the cinnamon.
Other Ways to use up Strawberries
Balsamic roasted strawberries
Five or six years ago I cut out a page from one of the free Woolies magazines and made on repeat this very simple recipe. It's just divine! I shared it in the Facebook group back then and people went crazy for it.
Pre-heat oven to 200C and line a large tray (with sides) or baking dish with baking paper. Wash and remove hulls of two punnets (500g) of strawberries. Slice them in half or if they're really big, into quarters. Place on tray/dish, top with a couple of tablespoons each of balsamic vinegar and coconut sugar or rapadura. Combine then bake for 15-20 minutes. Store in a jar in the fridge until all used up.
The vinegar helps to preserve these and you will find they will keep for quite a while. Serve on Greek yoghurt, custard, ice cream, porridge, stewed apples, etc. or just eat on their own. Blitzing down to a puree and using to flavour soda water is a really yummy and refreshing way of using these.
Strawberry fruit leather
Place 2-3 punnets of strawberries (hulled, halved) in your thermo bowl, along with a banana or two (broken up into a few pieces) and if you like, an apple or two (cored and quartered). Be sure to not fill the bowl further than the max fill line. Adding a touch of vanilla is also nice but not essential. Blitz on speed 9 until smooth. You want a thick texture, not super runny liquid, if it's too runny you can add another banana.
Spread mixture onto lined dehydrator sheets or lined oven trays, about 3-4mm thick. Place in your dehydrator or you can do them in the oven set to the lowest heat it can go down to. Leave them until the sheets are no longer sticky to touch. Timing for this will vary but usually around 4 or 5 hours in the oven, possibly a bit longer and definitely longer in the dehydrator.
Sliced or diced
And scattered on top of Greek yoghurt, ice cream, granola, custard, stewed apples, fruit salad, chia pudding, rice pudding. The list is endless!
On toast
Spread toast with ricotta, top with sliced strawberries and a drizzle of maple syrup.
Dipped
Melt some dark chocolate, use as a dip for strawberries!
I hope you find some inspiration in this post! Whether it be to grab yourself a few punnets of strawberries, or use up some you didn't yet have plans for!
Thermobexta's Strawberry Vanilla Jam
With just enough sugar for the ingredients to morph in to jam, we're not overpowering the natural sweetness and flavour of the strawberries.
Ingredients
1

apple

quartered and cored (Note 1)

1

kg

strawberries

hulled (hulled weight)

300

g

coconut sugar or rapadura

(Note 2)

1

vanilla bean

quartered (or 1 heaped tsp vanilla powder, or 2-3 tsp vanilla extract)
Instructions
Place apple in mixer bowl. Blitz 4 seconds/speed 6/MC on.

Add strawberries and sugar. Roughly chop a few seconds/speed 4/MC on.

Add vanilla. Cook 45 minutes/steaming temperature/(or 115 for TM5 and TM6 users)/speed 2/MC off, with the basket on top of the lid to prevent splatter. (Note 3).

Pour jam into sterilised jars and put the lids on immediately. Leave to cool completely, up the correct way – do not turn them upside down. Store in the pantry until opening, then in the fridge after opening. For a longer shelf life, see Note 4.
Notes
Note 1: The apple is in this recipe as the pectin it contains will set the jam – leave the skin on. Green apples contain more pectin than red apples, but both types contain enough pectin to do the job, so use whichever you have on hand.
Note 2: I highly recommend using rapadura or coconut sugar in this recipe and do not replace with raw/white sugar. Rapadura and coconut sugar give the most divine flavour to the jam. Also, I have seen people having issues with the jam coming out the top of the bowl during cooking when sugars other than those recommended.
Note 3:

I have never made a batch of this jam that hasn't been ready after 45 minutes. If you want to be sure the texture is to your liking, place a saucer into the freezer before you start cooking. When the 45 minutes is up, spoon a small amount of jam onto your cold saucer. It will set almost immediately to the consistency the jam will be at when it cools. If you want it thicker, cook for an additional 5-10 minutes.
Note 4: Please ensure you use good quality jars, like Ball Mason (you can pick these up at Big W). For the longest shelf life, water bathe your filled jars of jam. To do this, place them into a large stock pot, cover with water and bring to the boil. Boil for 15-20 minutes. Leave in the pot until the water cools, or remove them very carefully and leave to cool on your kitchen bench. Preserves will last like this for a very long time. If you choose to not water bathe them, they will be fine to keep sealed in the pantry for at least 9 months.
Nutrition
Serving:
1
jar
|
Calories:
468
kcal
|
Carbohydrates:
121
g
|
Protein:
2
g
|
Fat:
1
g
|
Saturated Fat:
1
g
|
Sodium:
200
mg
|
Potassium:
575
mg
|
Fiber:
8
g
|
Sugar:
88
g
|
Vitamin A:
73
IU
|
Vitamin C:
199
mg
|
Calcium:
57
mg
|
Iron:
1
mg
Please note, nutrition information is calculated via an online recipe nutrition calculator and is a guide only. It is provided as a courtesy and is not guaranteed 100% accurate. I am not a nutritionist or trained health professional.
Tried this recipe?
Please rate it and leave feedback in the comments section below, or mention @Thermobexta or tag #Thermobexta on Instagram.
You might also be interested in these recipes...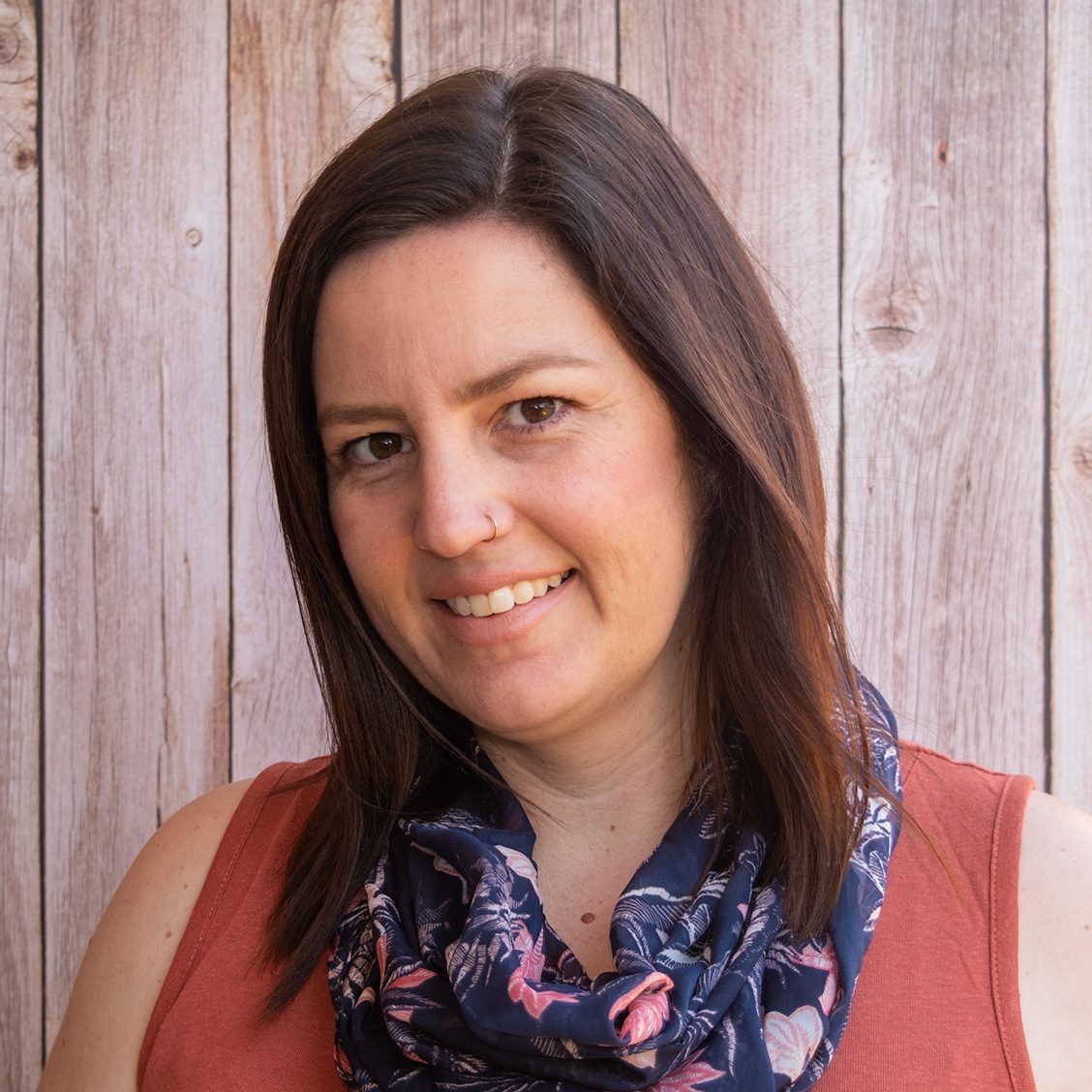 Hi, I'm Bec
I specialise in great tasting vegetarian Thermomix recipes and cater for a wide range of dietary needs. I love sharing here and in my cookbooks my healthy, delicious recipes (of course the odd treat too!) Whether you're looking to ignite your thermo mojo, or just after some new, really tasty family friendly recipes, there really is something here for everyone